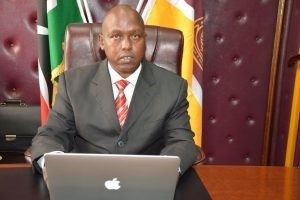 Welcome to the KMTC website. If taking care of others' health is your priority, if you are looking for an institution that will enable you change the lives of others, then KMTC is the place you want to launch your career in the medical profession.
Having rapidly grown from one course at inception in 1927 to 67 courses spread out in 17 departments today, KMTC's contribution to health-care provision in Kenya is undoubtedly being felt in all corners of the world. At KMTC, we offer tailor-made courses that are in response to society's increasing health demands. More than 80 percent of the Country's healthcare workers were trained at the College.
Today, more than 34,000 students are pursuing various courses in the 65 campuses countrywide. Currently, the college has 1900 employees. You want this immense strength of the College to be used to change your future.
At KMTC, we offer our students boundless opportunities required to lay a solid foundation necessary in the critical skills of thinking, communication and problem solving to enable you change the world for the better. With their well-blended competencies, result-orientation and their multi-disciplinary approach to health-care provision, our students find it easy to adapt to the work-environment in any region in the world.
KMTC is held in very high esteem not just because the College is pivotal in health service delivery in the world but because of the professional way in which its graduates carry on the country's mission of providing efficient and high-quality care that is accessible, equitable and affordable to all.
Now, more than ever before, KMTC is aggressively seeking to provide the world, and especially Kenya and other African countries, with the relevant and critical human resource needed to effectively address the immediate health challenges of the countries.
As you navigate through the website, you will get first hand information on why the College is regarded as the "GOLD STANDARDS" in Africa, a scale on which others shall be judged and evaluated.
To our prospective students, we hope you will, upon joining the College, play your critical role to ensure that we maintain those very high standards if not to better them.
Prof. Michael Kiptoo