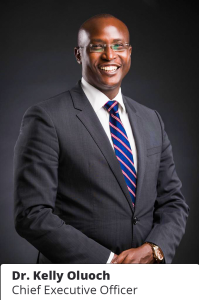 Welcome to the KMTC website. If taking care of others' health is your priority, if you are looking for an institution that will enable you improve the lives of others, then KMTC is the place you want to launch your career in the medical profession.
KMTC is 100% Government Training owned College, endowed with resources and strategically placed next to referral hospitals for students' clinical training sites. Our students provide services to over 450 Hospitals and health centres, our training being hands-on, 70% practicals and 30% theory.
The ever-rising interest by Kenyans and international students to train with us demonstrates the trust bestowed on KMTC. In any health facility you go to in Kenya and even internationally, you will not miss to find a KMTC graduate or trainee. More than 85 percent of the Country's mid-level healthcare workers are trained at the College.
Having rapidly grown from one course at inception in 1927 to 93 courses spread out in 18 departments today, KMTC's contribution to health-care provision in Kenya is undoubtedly being felt in all corners of the world.
At KMTC, we offer our students boundless opportunities required to lay a solid foundation necessary in the critical skills of thinking, communication and problem solving to enable you change the world for the better. With their well-blended competencies, result-orientation and multi-disciplinary approach to health-care provision, our students find it easy to adapt to the work-environment in any region in the world.
Now, more than ever before, KMTC is cultivating stronger relationships with strategic partners at both local and international levels to expand our resource base and ensure training is in line with current changes, emerging trends and addresses the society's increasing health demands and challenges.
As you navigate through the website, you will get first-hand information on why the College is regarded as the "GOLD STANDARDS" in Africa, a scale on which others shall be judged and evaluated.
To our prospective students, we hope you will, upon joining the College, play your critical role to ensure that we maintain those very high standards if not to better them.
Dr.Kelly Oluoch,
Chief Executive Officer