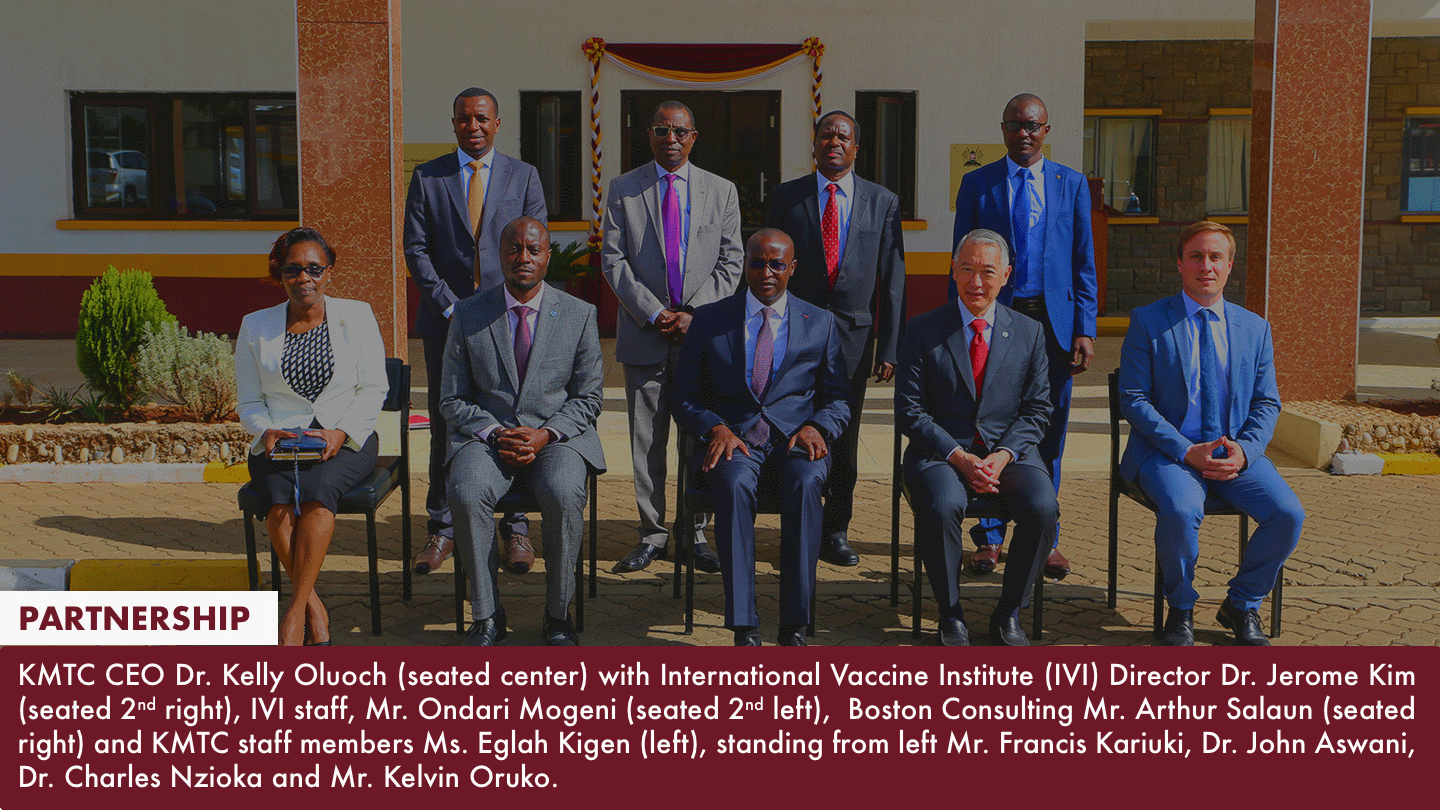 KMTC Explores partnership with IVI
The Kenya Medical Training College (KMTC) CEO Dr. Kelly Oluoch on January 31, 2023 hosted the International Vaccine Institute (IVI) Director General Dr. Jerome Kim at the Headquarters in Nairobi for discussions on potential areas of collaboration.
Dr. Oluoch welcomed the prospect of partnering with IVI especially on research in the areas of vaccination and immunization.
"One of the College's key mandates is conducting research and we are excited to explore this opportunity of partnering with you to increase staff technical capability in this area" the CEO said.
On his part, Dr. Jerome Kim expressed his optimism and confirmed that the partnership would enable the College undertake capacity building of its staff.
As a way forward, KMTC and IVI agreed to jointly develop a memorandum of understanding to lay the foundation for this partnership.
IVI is an international not-for-profit organization whose mission is to discover, develop and deliver safe, effective and affordable vaccines for global public health. IVI is headquartered in Seoul, Republic of Korea and has 39 member countries and the WHO in its treaty.