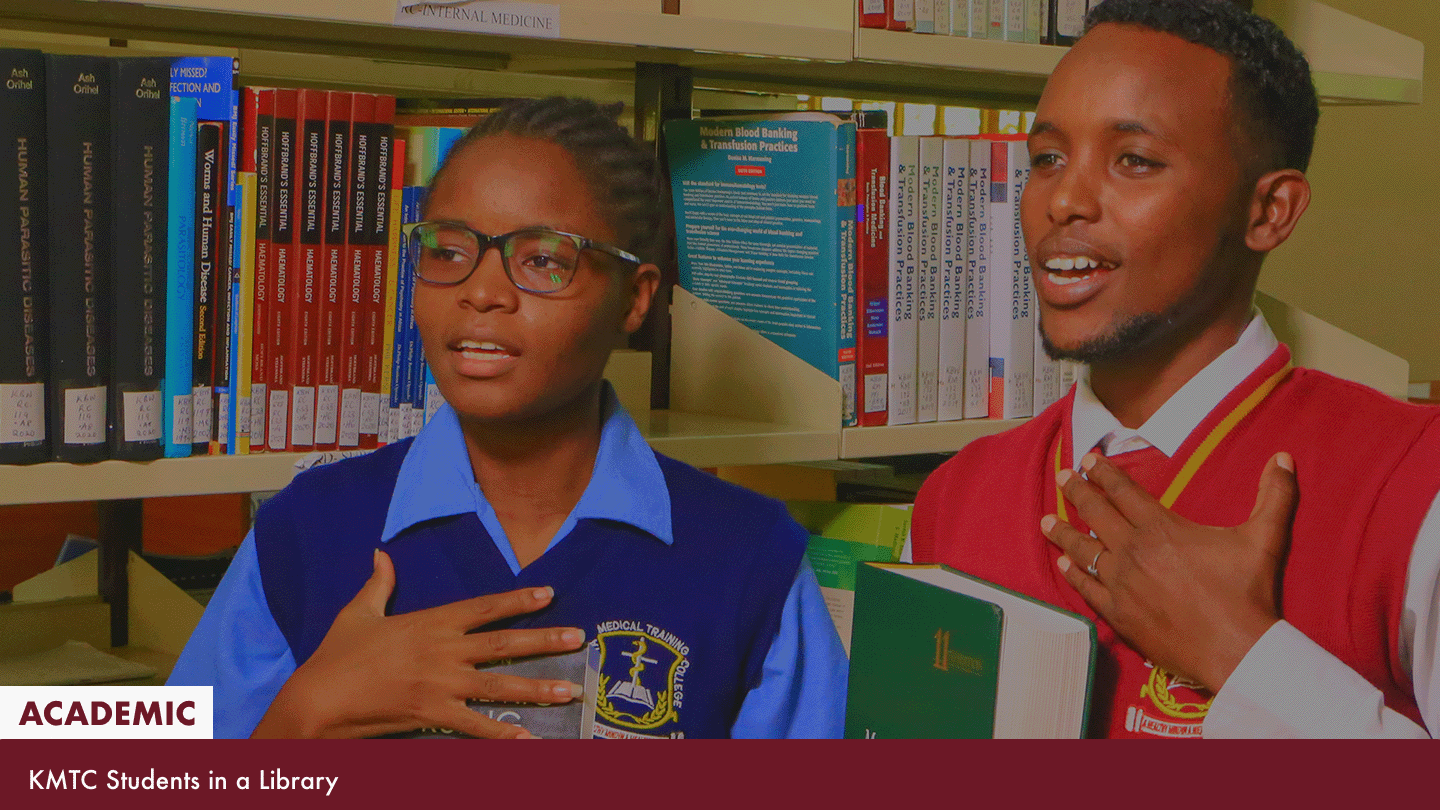 KMTC ranks top in the latest Webometrics Rankings
For the fourth time in a row, the Kenya Medical Training College (KMTC) has earned international recognition for excellence in training, emerging at position two in the latest Webometrics Universities and Tertiary Colleges' rankings.
The College also ranked at position 35 among the best institutions of higher learning in the country, defeating giants such as the African Nazarene University, Multimedia University, and Technical University of Mombasa, among others.
The first position in the University and Tertiary College category was scooped by the University of Nairobi and Kenya School of Government, consecutively.
Reacting to the good news, KMTC CEO Dr. Kelly Oluoch welcomed the ranking, noting that the College has made major strides toward enhancing teaching and learning.
"In the last few years, the College has continued to attract huge numbers of applicants, thanks to the marketability of our end products, the KMTC graduates," he said.
The Webometrics ranking of World Universities, also known as Ranking Web of Universities, is a ranking system for the world's universities based on a composite indicator that takes into account both the volume of the Web content (number of web pages and files) and the visibility and impact of these web publications according to the number of external site citations received.
Dr. Oluoch thanked the Corporate Communications and Research units for enhancing the College brand visibility through the production and publishing of success stories and research projects.
"Consequently, we have improved our online presence, making our services noticeable across the globe," he said.
Recently, the KMTC Higher National Diploma qualifications were equated to university Bachelor's Degrees, further enhancing the recognizability of KMTC graduates, both locally and in the global market.