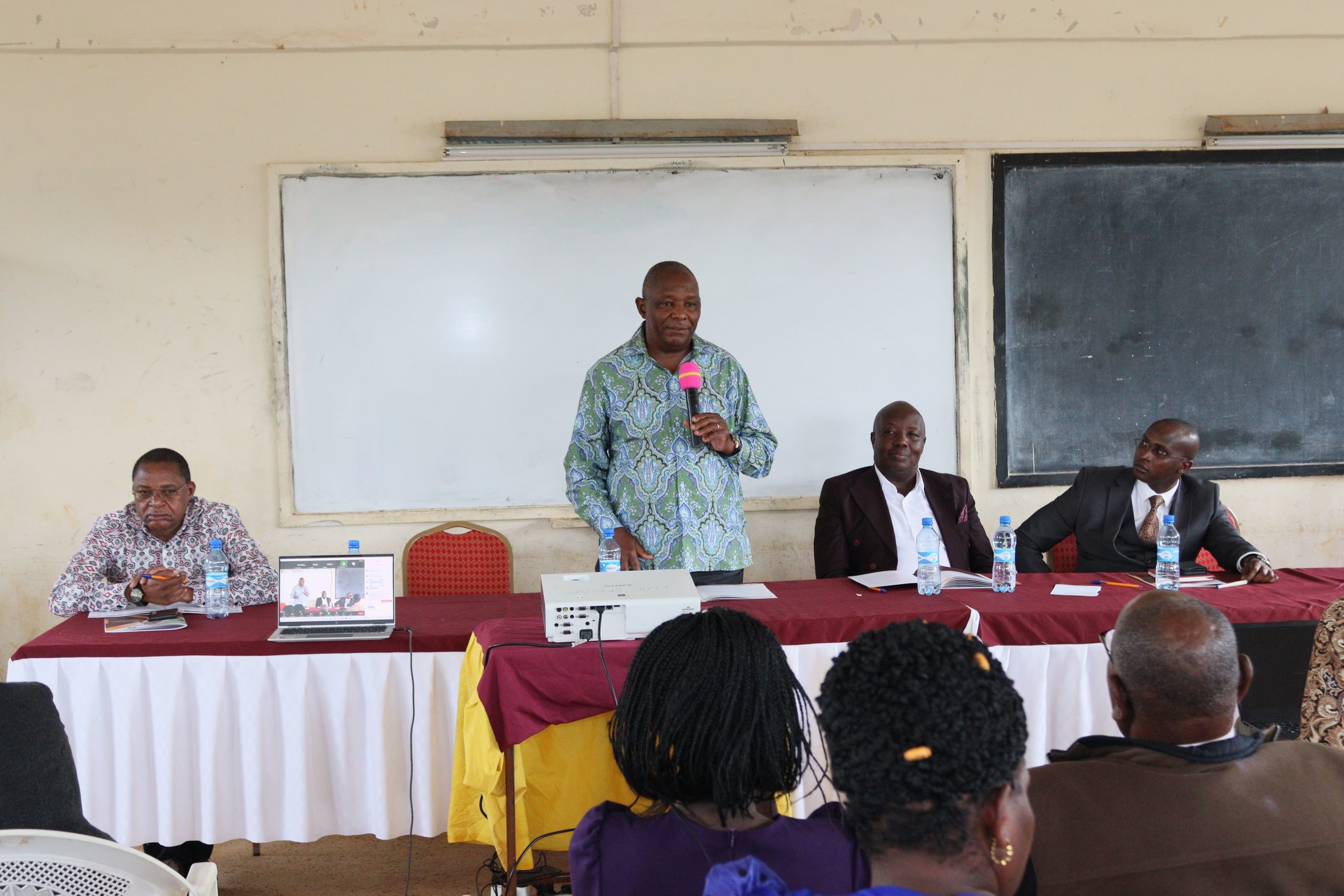 KMTC SRBS Annual General Meeting Celebrates Growth
The Kenya Medical Training College (KMTC) Staff Retirement Benefits Scheme and Staff Pension Scheme members trooped to KMTC Kisii Campus on 30th May 2023 for the Schemes' Annual General Meeting (AGM) while others followed the proceedings virtually.
The meeting whose attendees included the KMTC Board Chairperson Amb. Zachary Muburi-Muita, CEO Dr. Kelly Oluoch, and the Board of Trustees Chairperson Mr. Robert Ndalo served as a testament to resilience, progress, and a collective vision for the future.
Mr. Ndalo, acknowledged the slow growth of the schemes during the previous year due to the adverse effects of the Covid-19 pandemic, projecting improved growth prospects in the coming months as economic recovery takes hold.
However, amidst the challenges, he proudly highlighted the significant milestones achieved, showcasing the unwavering dedication of the scheme's sponsor. "Despite the challenges encountered, we conducted awareness sessions for our valued members, established a Trust Fund to aid beneficiaries of deceased members, and set plans to operationalize a Post-Retirement Medical Fund, " he highlighted.
In addition, Mr. Ndalo shared news of the approval of the Governance Framework by the Board of Trustees and the reconstitution of the Board's Committees, solidifying the schemes' commitment to enhanced efficiency and transparency. He affirmed, "We will address any forthcoming challenges and will continue the journey towards providing superior benefits and support to our esteemed members."
Amb. Muita reassured attendees that the Board of Directors would collaborate closely with the Trustees to develop essential policies to safeguard the two schemes from external shocks. "We are determined to ensure their resilience, come what may," he stated. Re-affirming the Board's unwavering commitment to safeguarding the staff's retirement benefits, he stated, "The Board stands resolute in its dedication to protect, preserve and grow your money, ensuring that our hardworking staff members can retire with the peace of mind they deserve, knowing that their future is secure."
On his part Dr. Oluoch emphasized the pivotal role of trust from members, urging them to place their unwavering confidence in the schemes. He stated, "Trust is the bedrock of our schemes' success. When our members trust the system, it empowers us to achieve unparalleled performance levels." He, however, recognized the dedication of the KMTC team in nurturing the schemes' growth and sustainability, extending gratitude to all members for their enduring support.
Attendees pledged to forge ahead, propelling the schemes to new heights for the benefit of all members.
Ends…