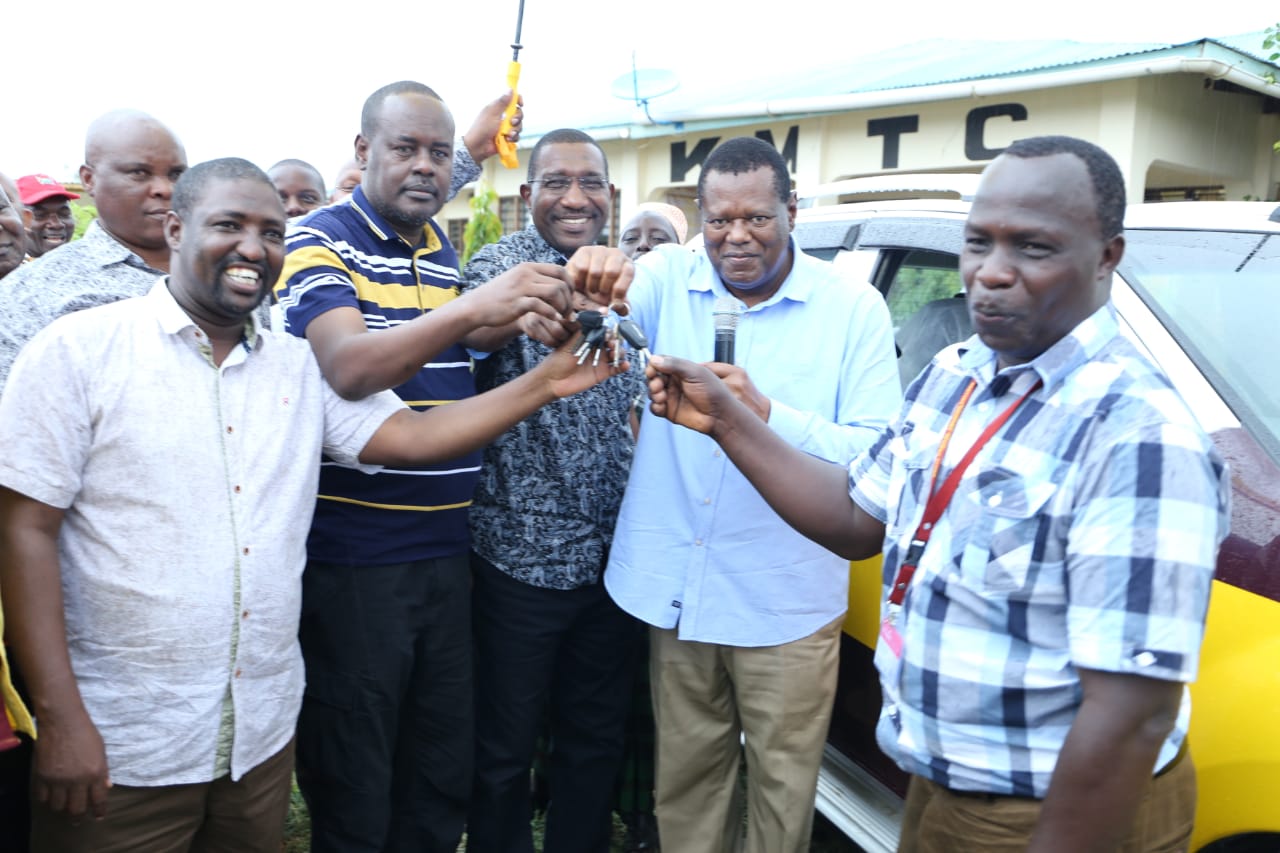 Tana River Campus Receives Vehicle as Local Leaders Pledge Overwhelming Support
KMTC Tana River received a double cabin pickup set to ease transport of staff and students as they train and serve the community.
The vehicle was commissioned by Board Chairman Prof. Philip Kaloki, MBS on 9th December, 2019 at the Campus.
Speaking during the event, Galole Member of Parliament Hon. Said Hiribae committed to support the Campus's expansion plans. "I have allocated 100 acres to KMTC where the main Campus for Tana River Campus will be located." The MP also undertook to purchase a bus for the Campus next year.

Prof. Kaloki, acknowledged the support from the local leaders and the County Government noting that the College would continue to work closely with them to strengthen health systems in the County.
"The Board has allocated funds for further development of key infrastructure in the Campus," the Chairman added Garsen Member of Parliament Hon. Ali Wario guaranteed that local leaders would continue to support the development of the Campus which will in turn provide a platform to empower the local youth.

Tana River County Senator Hon. Juma Wario reiterated the commitment of the County Government to support the Campus, as it had benefitted the local community.
The team later visited the site for the proposed Garsen Campus whose establishment will be supported by the Galole National Government Constituency Development Fund (NG-CDF). The Campus will be the second in the County once established.
Present during the event were Head of Security Mr. Samati Kemboi, Principals Mr. John Kariri (Tana River), Ms. Peninah Ndambuki (Msambweni), Mr. Anderson Yeri (Mombasa) Ms. Kavwa Mwakaribu (Kwale), Deputy Principal Port-Reitz Mr. Julius Maina, staff and students of Tana River Campus.