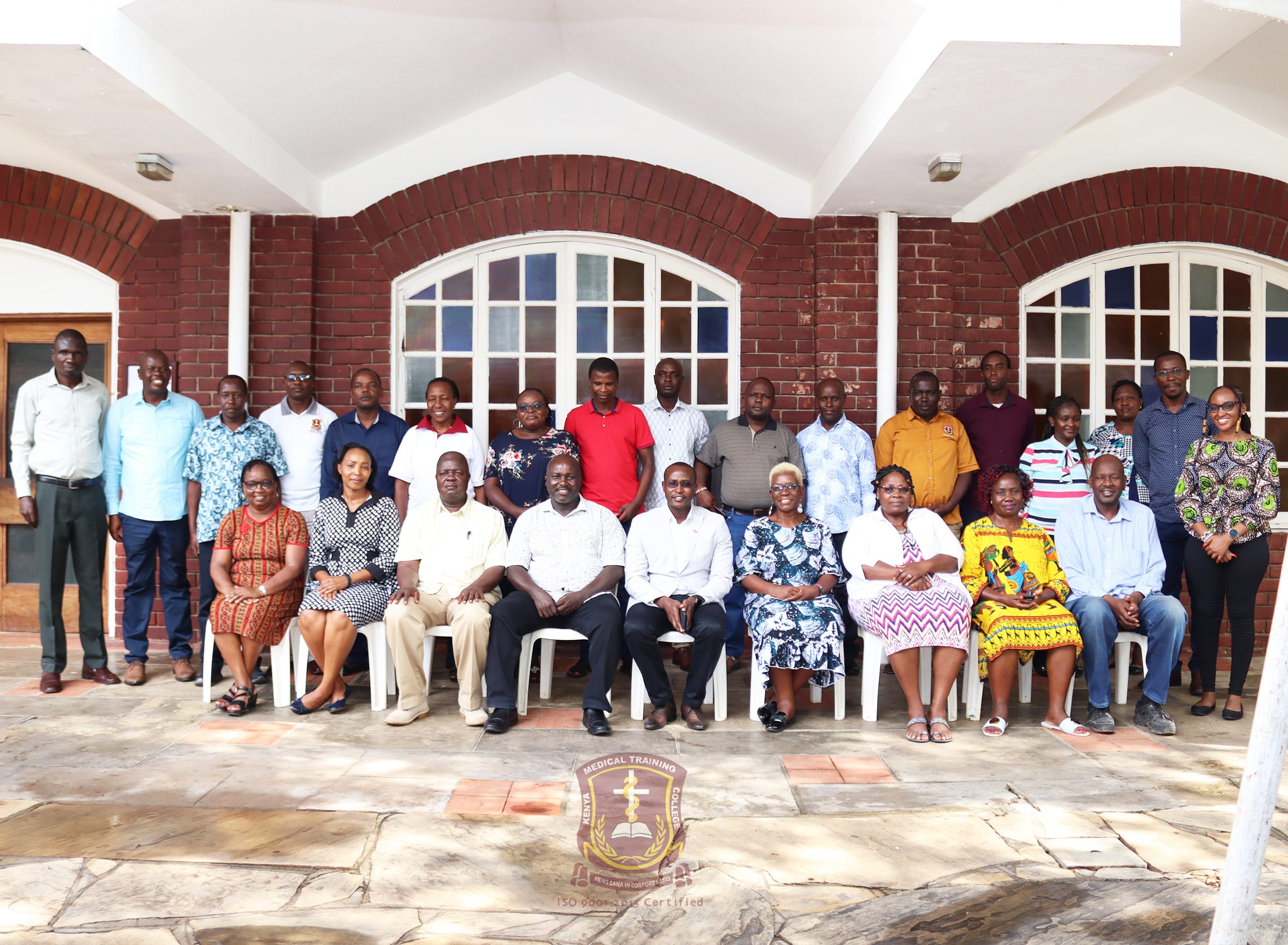 You will soon start accessing College services with a touch of a button
Imagine a day when certificates and transcripts will be verified online; a day when all inquiries will be received and responded to with a touch of a button.
Well, that is what is likely to happen in a couple of months, thanks to our transformative journey under the Business Process Reengineering (BPR).
The Kenya Medical Training College (KMTC) is embarking on BPR to enhance organizational processes, improve efficiency, and deliver superior outcomes for students, staff, and stakeholders.
In a recent training held in Mombasa from May 9th to 13th, KMTC equipped its staff to act as change champions, driving positive transformation within the institution.
Led by the Chief Executive Officer Dr. Kelly Oluoch, the training aimed to empower staff to spearhead the implementation of reengineered processes that would streamline service delivery and enhance accessibility for clients.
Dr. Oluoch expressed confidence in the successful adoption of these processes, stating, "Our duty is to make it easier for our clients to access services while offering faster and better customer-centric solutions."
The CEO further pointed out the importance of digital transformation, emphasizing that reengineering KMTC's processes would enable the institution to meet its goals outlined in the upcoming Strategic Plan 2023-2028.
With a Vision to be a globally competitive institution for training Health Professionals, KMTC aims to train students to a higher standard while competing favorably with international higher learning establishments.
During the training, facilitated by officers from the State Department of Public Service, participants were empowered to act as advocates for change and foster a culture of continual improvement.
Their roles would involve effectively communicating the goals and benefits of BPR to stakeholders, addressing concerns, and facilitating smooth transitions during the implementation of new processes and systems.
The commitment of the CEO to provide the necessary resources and support for this transformation was evident throughout the training. The institution's digital transformation efforts are expected to optimize student recruitment, improve the flow of information, and enhance the efficiency of transcript and certificate issuance and verification processes, among others.
As KMTC embraces Business Process Re-engineering, it positions itself as a leader in the field of healthcare training, ensuring that students and stakeholders receive outstanding services. The commitment to leveraging technology and fostering a culture of continuous improvement will enable KMTC to thrive in a globally competitive landscape.
Ends…