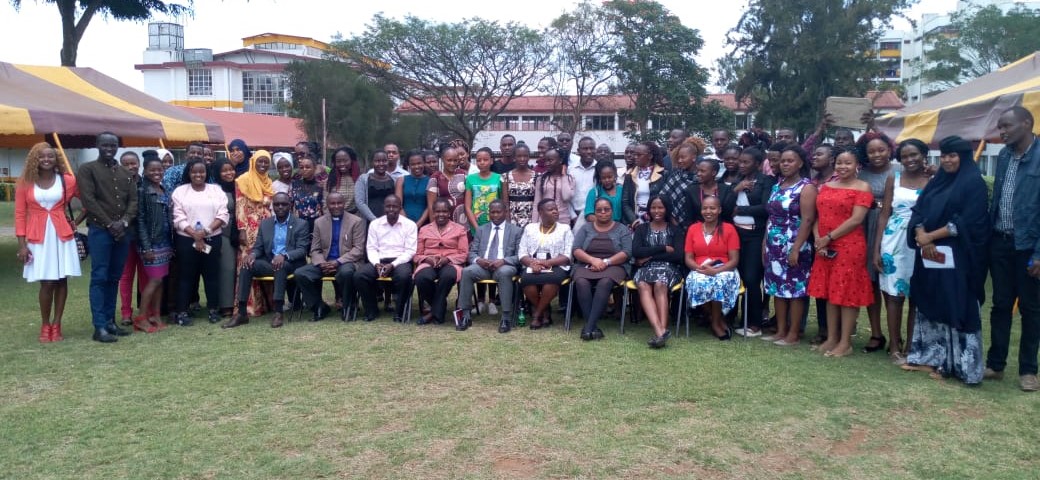 58 Students graduate with a certificate in HIV testing services
58 students drawn from different learning institutions have graduated with a certificate in HIV Testing Services (HTS), in a ceremony held on 13th September, 2019 at KMTC Nairobi Campus.
HTS is a short course which aims at preparing participants to provide comprehensive HIV testing services, define target populations who may particularly benefit from HIV testing as well as strengthen linkage to care, treatment and other post-test services.
The training targets health workers or anyone interested in working in HIV/AIDS programs and possess any Diploma qualification. It takes three weeks to complete training, two of which are for theory and one for field practicals.
Chief Guest KMTC Nairobi Campus Principal Mr. Mathew Kipturgo commended the students for selecting a course that would help them start making immediate impact in the society. "KMTC is known for producing graduates who are hands on. You should be no exception," he told the graduands.
Kibra Sub County HIV/Aids and STIs Coordinator Ms. Lillian Tiara while addressing the graduands said the national HIV prevalence rate is at 4.9, but is higher in Nairobi at 6.0 percent. "You have been given the requisite knowledge. Perfect your skills as you help the Government reverse this unfortunate trend in HIV prevalence in the County and beyond," she said.
Course coordinator Dr. Jebichi Maswan observed that KMTC responds to society needs and has been able to mount relevant courses to bridge identified health gaps. She urged the graduands to use the training to enhance service delivery.
HTS course is domiciled in the Faculty of Public Health, department of Health Promotion and Community Health and is currently being offered in KMTC Nairobi and Lake Victoria Campuses. Kisumu and Machakos Campuses will soon be offering the course while plans are underway to roll out the training to other campuses.