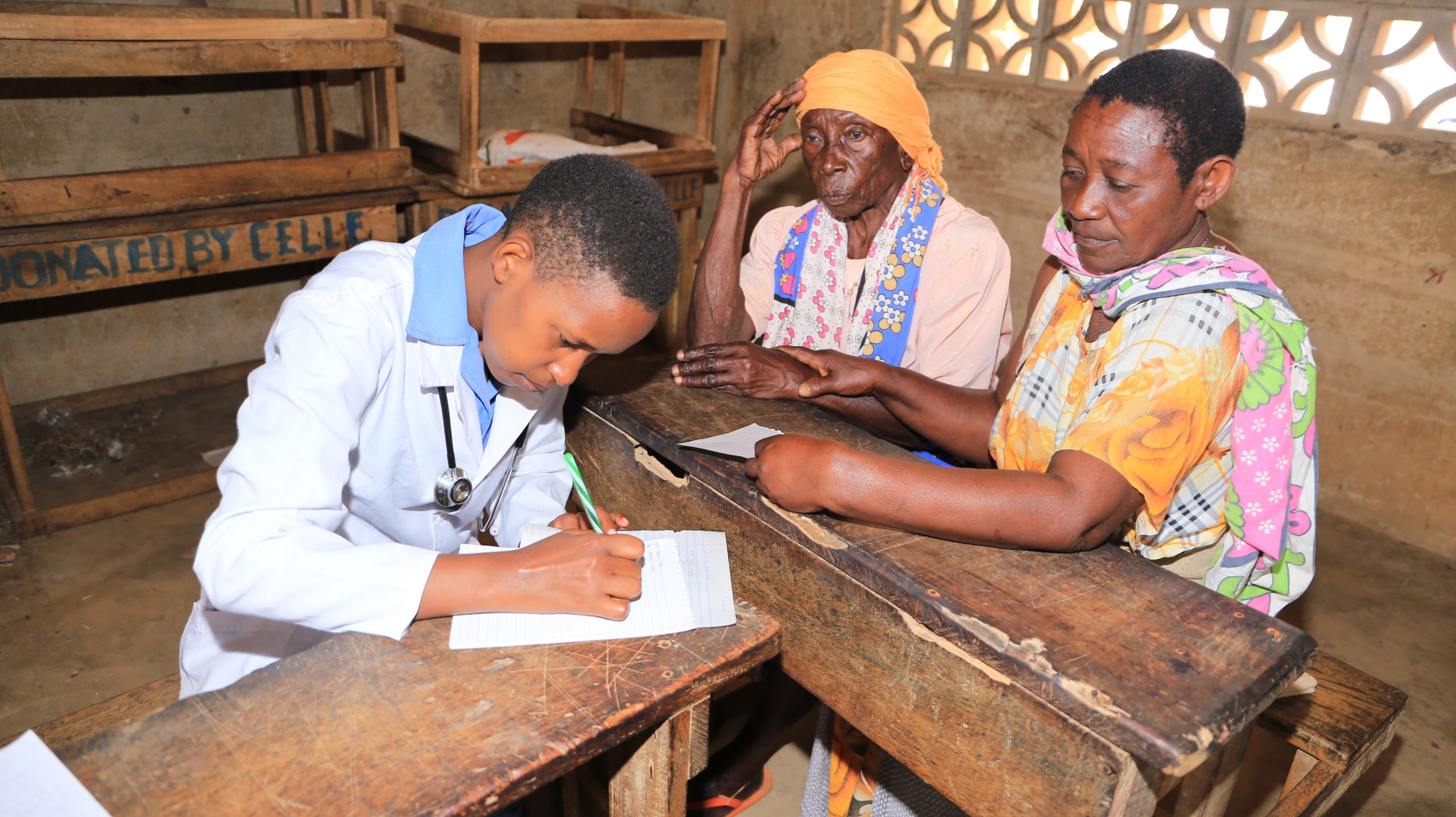 A big smile for patients as Kilifi Campus holds Free Medical Camp
The Kenya Medical Training College (KMTC) Kilifi Campus in conjunction with the County Government of Kilifi on Saturday (October 1, 2022) organized a free medical camp at Chanagande Primary School in Kilifi County.
Over 500 beneficiaries were provided with medical consultations and services, including Immunization, Covid-19 vaccination, Family Planning, and Pregnancy tests, Cervical Cancer Screening, Eye checkups, Diabetes and Blood Pressure, Antenatal Care, Health Education, and treatment of minor illnesses.
The beneficiaries were delighted to receive the free services and thanked KMTC for organizing the camp.
"I have been struggling with sickness for the past three months and today I have been treated. I am so grateful," said Everlyn Jeffa, a beneficiary.
KMTC Kilifi Campus Principal, Mr. Alex Deche said Chanagande was chosen because of its high population and sparse health facilities.
He noted that the camp is part of the College's Corporate Social Responsibility (CSR) efforts of giving back to the communities.
He thanked the Board of Directors and the Management for allowing Campuses to carry out CSR activities.
Also in attendance were the Sub-County Medical Officer Mr. Richmond Mudindi and health officers from Chalani Sub-County Hospital.
The free medical camp saw 40 patients referred to Chalani Sub-County Hospital and others to Kilifi County Hospital.
In addition to healthcare services provided, the Campus utilized the opportunity to sensitize the public on courses offered at KMTC and application procedures for March 2023 intake.
Ends…