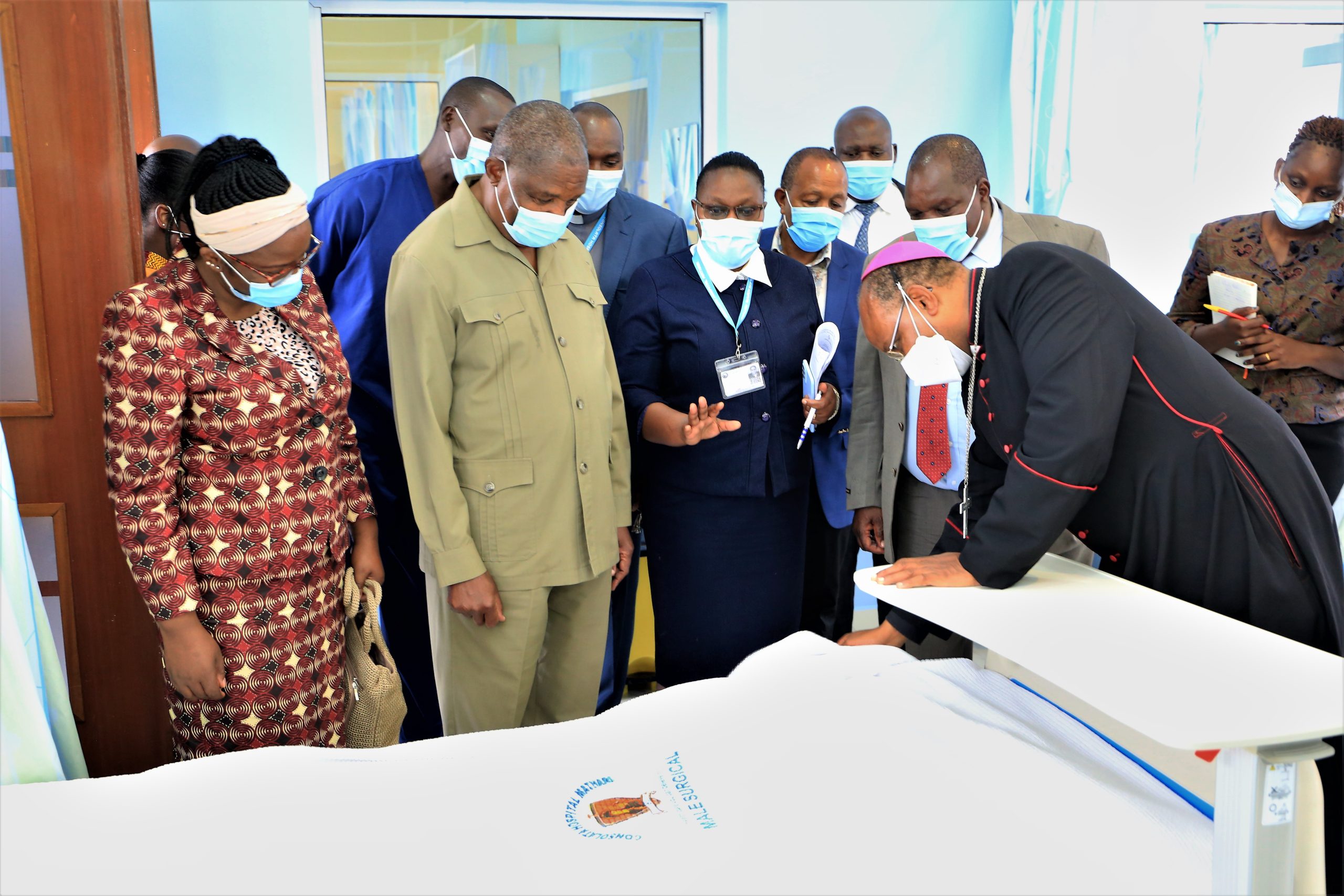 College eyeing expanding partnership with Catholic Churches to strengthen teaching and learning
The Kenya Medical Training College (KMTC) is eyeing a partnership with the Catholic Church to strengthen teaching and learning.
Speaking when he visited the Archbishop of the Catholic Archdiocese of Nyeri Anthony Muheria on April 1, 2022, KMTC Board Chairperson Amb. Zachary Muburi-Muita, MBS, reported that the College is keen on partnering with the Church on clinical placement for students and research.
"As a College, we recognize the important role played by the health facilities overseen by the Catholic Church in strengthening healthcare service delivery, especially the Mathari Mission Hospital in Nyeri, which serves a large population," he said.
He added: "The Hospital has one of the best newborn units in addition to a modern and well-equipped Diagnostic Centre that would greatly benefit our students in the course of their training."
On the other hand, the hospital staff and students trained in Catholic-led medical training institutions will take advantage of the KMTC Campuses to further their education and sharpen their skills.
Bishop Muheria appreciated the visit, noting that a partnership will go a long way in supporting the attainment of the Universal Health Coverage Agenda.
"As an institution that also offers training, we are interested in knowledge exchange. We are particularly interested in benchmarking with KMTC to understand their simulation laboratory and E-learning for possible replication in our institution," he said.
In attendance included Board Director Mr. Fred Wamwaki, Deputy Director Academics Dr. Nyawira Mwangi, Acting Corporation Secretary David K. Sifuna, Senior Lecturer Dr. John Nyaga, Campus Principals Zipporah Njeru (Othaya), and Daniel Kimwetich (Nyeri).
….Ends