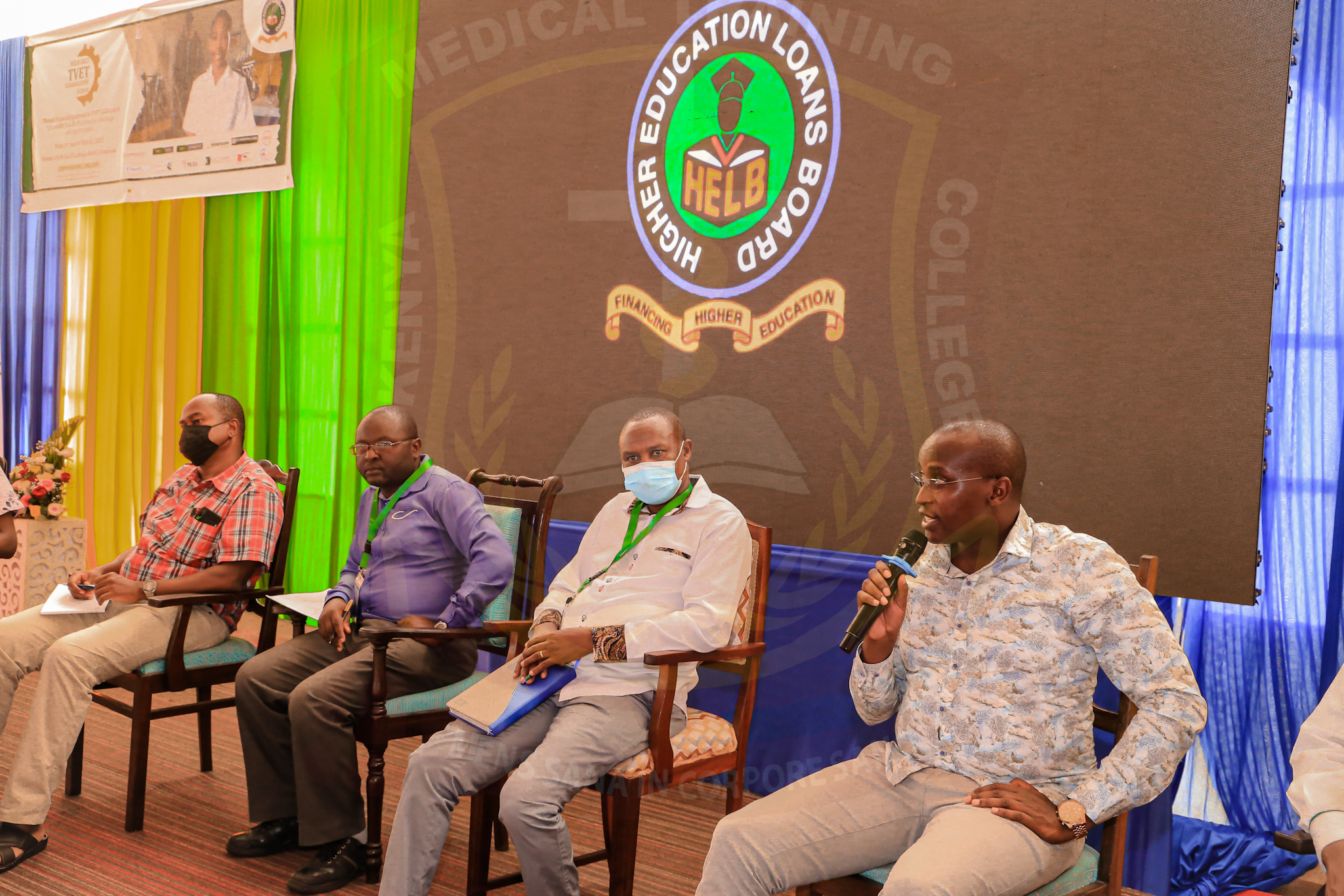 College in talks with HELB to fund needy students
The College is taking concrete steps to ensure that needy students obtain loans from the Higher Education Loans Board (HELB) to finance their education, Ag. Chief Executive Officer Dr. Kelly Oluoch has said.
The College is currently in talks with the Ministry of Health to establish a budget line to fund needy students through HELB.
Speaking during a consultative forum organized by HELB yesterday (March 3, 2022) in Mombasa, Dr. Oluoch emphasized the need for the College to develop a resource mobilization strategy to raise resources to finance student education.
To date, HELB has financed 35, 895 students to the tune of Sh 2.6 billion. Of these, 11, 878 have graduated with the rest continuing with their studies.
Dr. Oluoch revealed that some 10, 224 students have applied for subsequent funding against a reduced allocation by HELB.
"This, therefore, means that a big chunk of needy students is facing the risk of missing out on funding which will adversely affect their education," he said.
Dr. Oluoch, however, assured that the College Board and Management are working overtime to find alternative sources of funding, citing the right to education as a fundamental right, as reflected in article 26 of the Universal Declaration of Human Rights.
The discussions comes barely a week after the College and HELB appeared before a Departmental Committee on Health of the National Assembly to discuss a possibility of funding KMTC students through the HELB fund.
……Ends