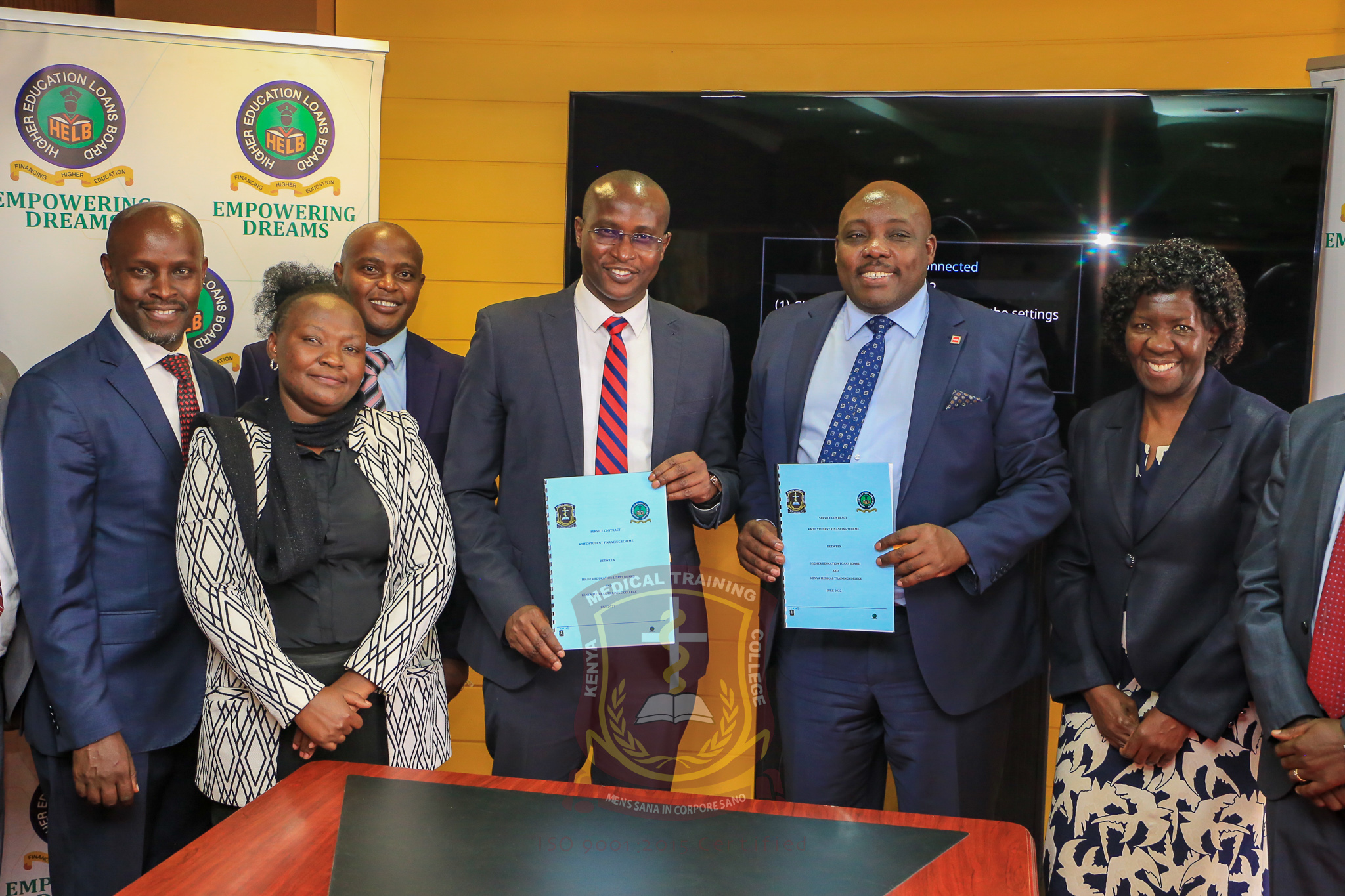 College inks partnership with HELB
For months, the Kenya Medical Training College (KMTC) students have patiently waited as the College mulls establishing a financial scheme to support its needy students.
Now, it appears the long wait could be finally over.
This followed inking of a service contract with Higher Education Loans Board (HELB) on Tuesday (July 5, 2022) at a special ceremony held in the presence of KMTC officials, led by CEO Dr. Kelly Oluoch and HELB executives, led by CEO Charles Ringera.
The College has long sought to provide financial aid towards tuition, accommodation, upkeep and non-monetary help to its needy students.
This much-awaited collaboration between the two institutions could not have come at a more opportune time when some students are experiencing challenges with financing their education.
Dr. Oluoch said: "The College admits its students using a quota system, and most of them are from humble backgrounds. Compounded by the effects of the Covid-19 pandemic, financing their education is becoming much harder, for some of them."
The collaboration will involve joint resource mobilization with the funds raised transferred to HELB for disbursement.
The deal is a major bet for the College to achieve 100 percent transition rates, which currently stands at 95 percent.
"We want to ensure that no student drops out of College because they cannot afford to pay fees. Most of our graduates are in high demand and are thus likely to get a job, meaning they can repay the loan," Dr. Oluoch noted.
Mr. Ringera reported that the two government institutions will convene a technical working group to discuss the nitty-gritty of the engagement.
….Ends