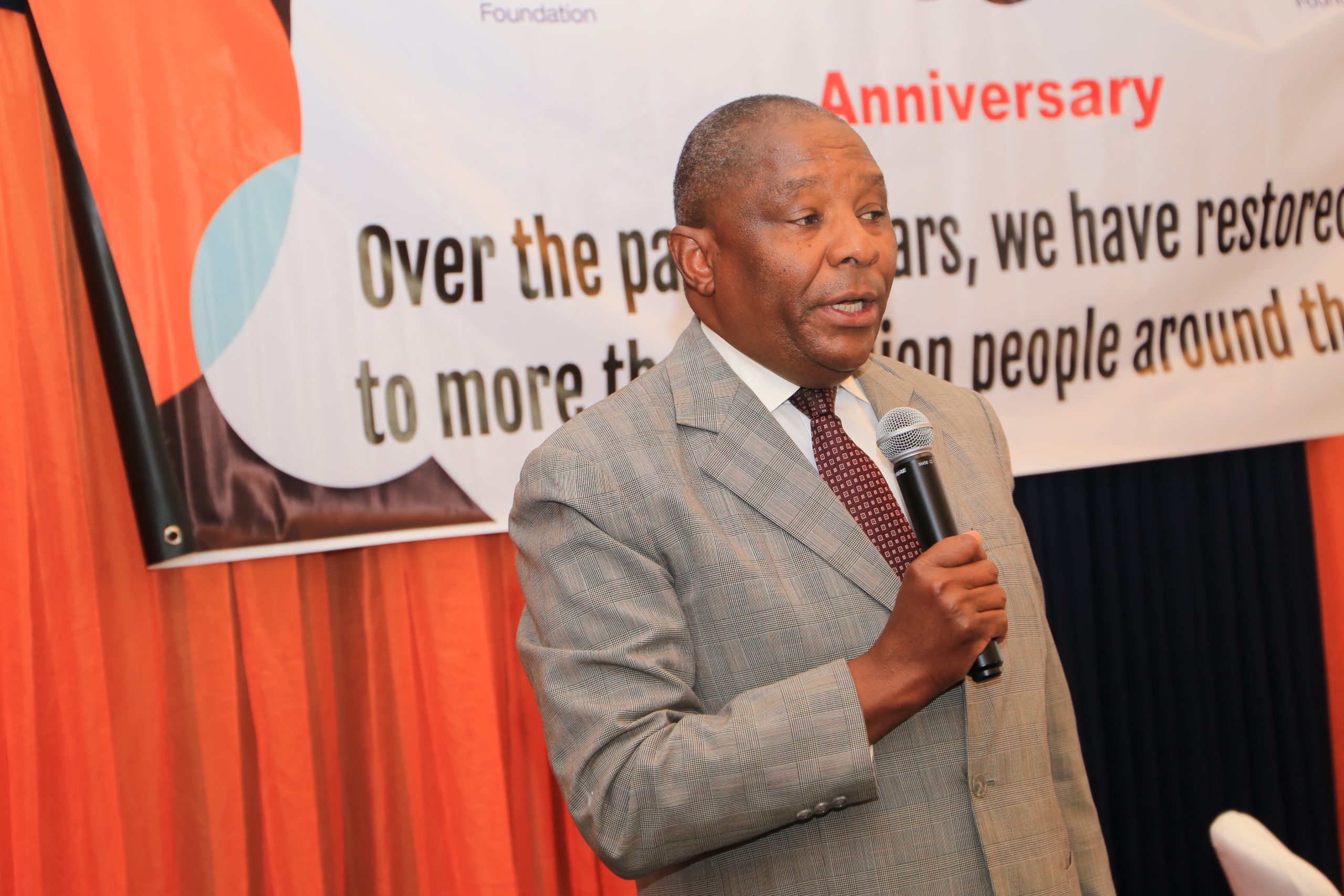 College joins Fred Hollows Foundation in Celebrating its 30th Anniversary
The Kenya Medical Training College (KMTC) Board Chairperson Amb. Zachary Muburi-Muita on Friday (September 9, 2022) joined Fred Hollows Foundation in celebrating its 30 years of existence.
Speaking during the event, held in a Nairobi hotel, Amb. Muita lauded the partnership between the two institutions which has existed for more than a decade.
"I take this opportunity to appreciate Fred Hollows Foundation for standing in the gap to empower the health trainers with scholarships to join their colleagues regionally and internationally in the field of research," he said.
He noted that the two institutions will continue to work together for the betterment of healthcare service delivery in the country towards the attainment of Universal Health Coverage.
Fred Hollows Country Manager Jane Ohuma revealed that the Foundation has over the years, provided the College with scholarship opportunities for health training staff, learning materials, and refurbishing of the IT skills laboratory.
"Foundation is committed to investing heavily in workforce capacity training for Surgeons, Community Health Workers, and teachers and our partnership with KMTC resonates well with our vision to end avoidable blindness," she said.
Australian Commission representative Ms. Anouska Charles said that the Foundation is celebrating its 30-year milestones in working in communities and learning institutions to end avoidable blindness by donating capital, and skills, and training local health workers in modern cataract surgical techniques.
Also present at the event were; the Chief Ophthalmologist at the Ministry of Health Dr. Michael Gichangi, the KMTC Deputy Director Academics Dr. Nyawira Mwangi, and Ophthalmology Lecturer Caroline Tanui.
Ends…..