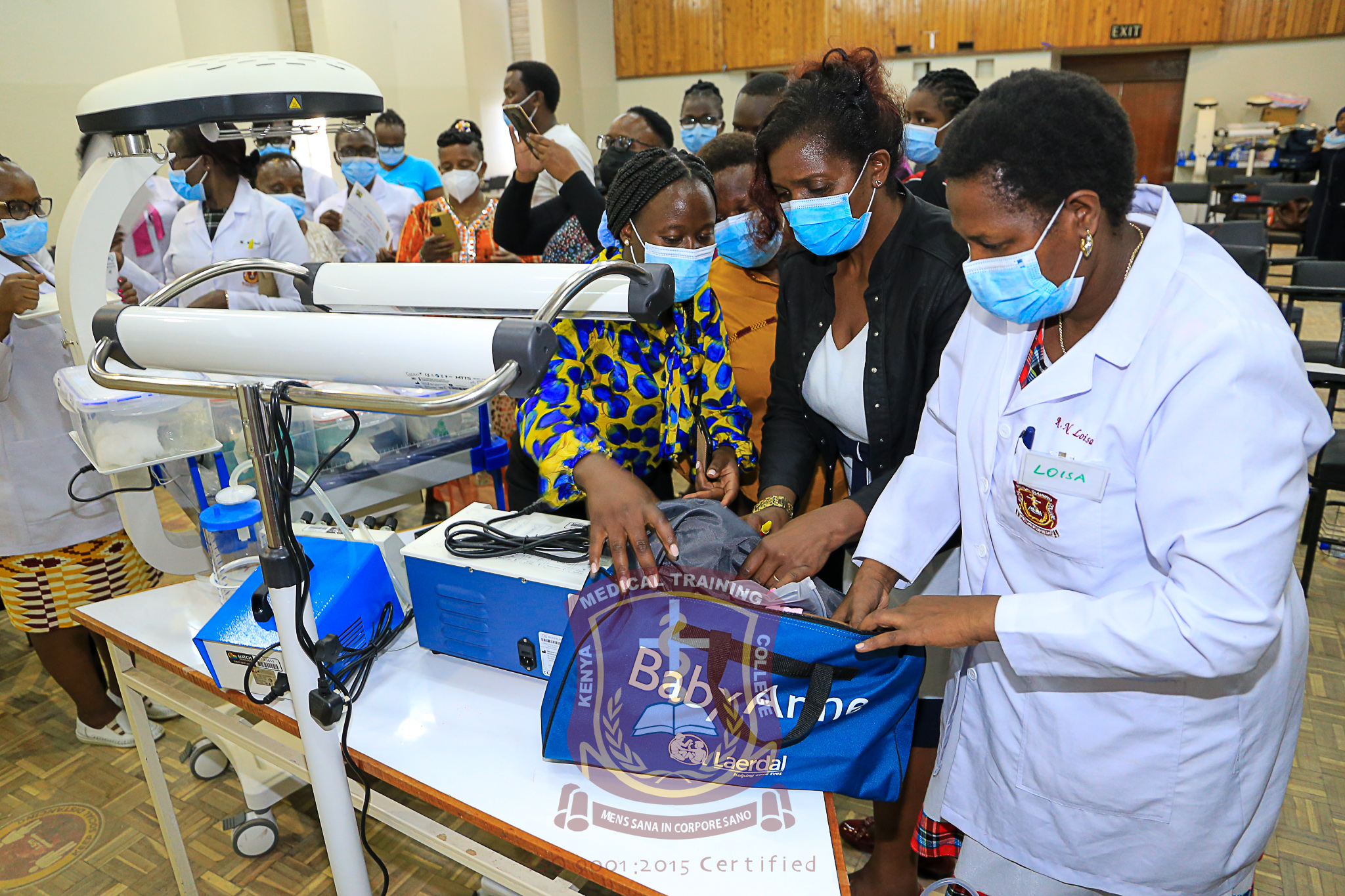 KMTC benefits from specialized Training for Lecturers and Clinical Mentors, Receives Training Equipment
Seeking to expand its role in addressing neonatal mortality in Kenya, the Kenya Medical Training College (KMTC) has partnered with Newborn Essential Solutions and Technologies (NEST) to train its lecturers on Emergency Triage, Assessment and Treatment, plus admission care (ETAT+).
This course provides health workers, including nurses, clinical officers, doctors – and even nutritionists, laboratory technicians and pharmacists with the appropriate skills in delivering healthcare for sick children.
The College held a successful weeklong training from 14th to 18th March 2022 at KMTC Nairobi.
The Ag. CEO, Dr. Kelly Oluoch said in a statement released last week by the Deputy Principal Nairobi Campus, Ms. Felistus Muinde thanked NEST for partnering with the College.
"I also want to thank NEST for donating a skills lab equipment worth Sh 1.5 million. We appreciate the donation as it will go a long way in strengthening our teaching and learning," he said.
Lead NEST Regional Director Professor Grace Irimu noted that the skills lab equipment donated to the College is essential for all secondary level newborn units and would be instrumental in sharpening the skills of both students and lecturers.
"I encourage you to continue putting these skills into practice because training never ends," he said.
Adding that: "We are looking into expanding this collaboration by installing NEST bundles in Eldoret, Kisumu and Nairobi Campuses to strengthen clinical training in nursing and clinical medicine programmes."
The ETAT+ programme is also supported by the Ministry of Health, Kenya Medical Research Institute (KEMRI) – Welcome Trust, Kenya Paediatric Association (KPA), and Hatch Technologies.
….Ends