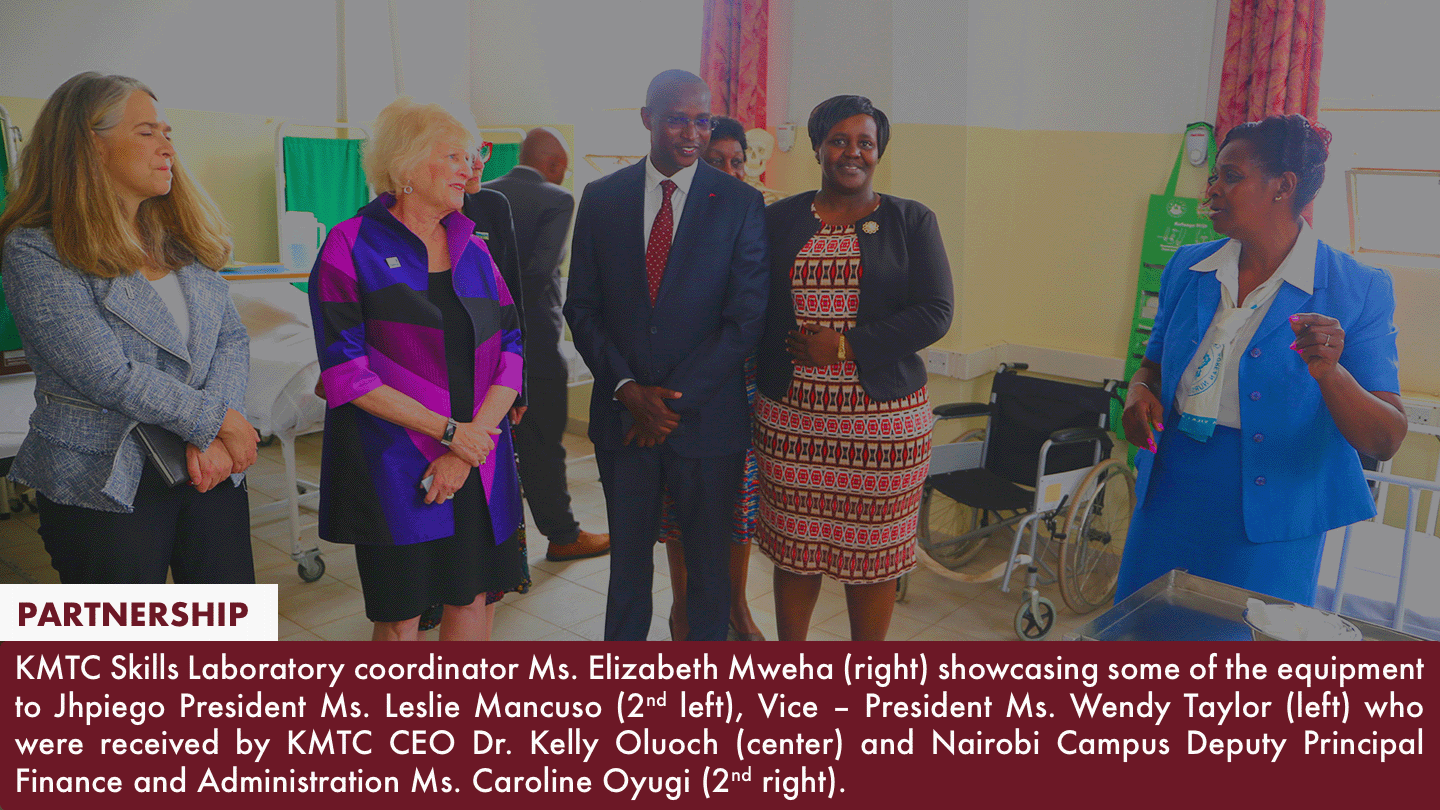 KMTC Commits to Work with Regulatory Bodies and Professional Associations to Enhance Training
The Kenya Medical Training College (KMTC) got a mostly clean bill of training quality health, according to a preliminary audit report by the Clinical Officers' Council of Kenya (COC) presented to the College on January 19, 2023.
As part of the quality control mechanism, the COC undertook an audit exercise on the College to assess its training programmes in March last year.
The COC Chairperson Prof. Joseph Kang'ethe lauded KMTC for having a standardized curriculum and teaching timetable across its Campuses spread across the country.
In addition, he reported that the placement of Campuses offering Clinical Medicine programmes next to health facilities, which had adequate clinicall and medical officers, specialists as well as consultants, had enabled students to acquire the required skills.
The report, however, pointed out gaps that need to be addressed to ensure students reap the maximum benefits of their training.
KMTC CEO Dr. Kelly Oluoch lauded the report, terming it an eye-opener, noting that it is providing the College with the necessary information needed to strengthen its training.
He assured of the College's commitment to addressing the identified gaps and requested support from the COC to address the same.
Dr. Oluoch was speaking when he hosted a delegation from the COC and the Kenya Society of Orthopaedic Trauma Technologists (KESOTT) in two separate meetings at the KMTC Headquarters in Nairobi.
The CEO further reported that the College is leveraging technology and has put in place a robust e-Learning platform to support online teaching and learning.
He said the College is in discussions with the Council to consider having some of the course content taught through the platform alleviate lecturer-student shortages.
"The College has embarked on expanding internet bandwidth across the Campuses. Additionally, discussions are currently ongoing with the Ministry of ICT to have KMTC Campuses enlisted on the National Optic Fibre Network Backhaul Initiative (NOFBI) and declared free internet access areas," Dr. Oluoch reported.
Separately, in a later meeting with the team from KESOTT, led by Chairperson Mr. Stephen Fondo, Dr. Oluoch reiterated the College's commitment to working with stakeholders to enhance the continuous improvement of training.
…..Ends