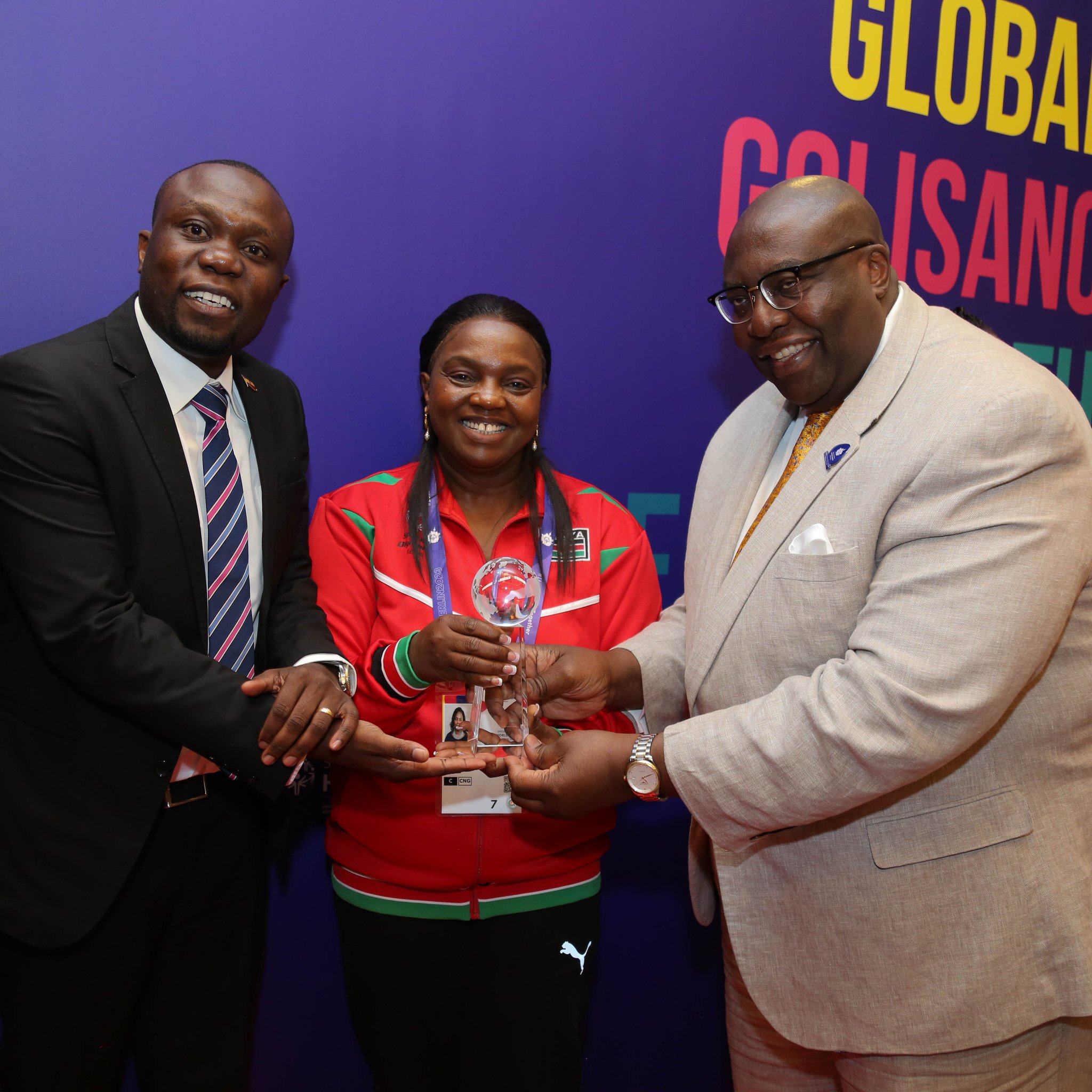 KMTC Receives the Special Olympics Golisano Health Leadership Award
The Kenya Medical Training College (KMTC) is the recipient of the Golisano Health Leadership Award by the Special Olympics for its long-term efforts in championing health equity, especially for people with intellectual disabilities in healthcare.
The College was awarded on Monday (June 19, 2023) in Berlin, Germany, alongside Bangladesh, China, Germany, Chile, the United Arab Emirates, and the United States of America.
The award was received on behalf of the College by the acting Deputy Director of Finance Planning and Administration Dr. Kenneth Riany, in the presence of Kenya's Second Lady HE. Pastor Dr. Dorcas Gachagua.
"This award is a great honor and demonstrates our commitment to promoting inclusivity as envisaged in the Constitution," said Dr. Riany.
On her part, Pastor Dr. Gachagua said: "I appreciate KMTC for sharing their clinical experience in making better the lives of those with intellectual disabilities in our country."
While welcoming the good news KMTC Chief Executive Officer – Dr. Kelly Oluoch noted that people with intellectual disabilities across the globe have been marginalized for generations.
He reaffirmed that the College will continue to promote inclusivity by strengthening its partnership with Special Olympics in preventive care, health screenings, education, and support.
"The long-term partnership with Special Olympics in providing access to essential healthcare services is one of our most valuable collaboration initiatives," said CEO Dr. Kelly Oluoch.
"Improving physical health, self-esteem, and social integration for people living with intellectual disabilities to achieve their highest potential remains our top priority. The award goes to all staff and students touching vulnerable groups' lives."
The Golisano Health Leadership Awards recognize health champions—leaders and organizations—making a significant contribution to equal access to health, fitness, or wellness for people with intellectual disabilities.
It also promotes awareness for fulfilling the goals, values, and mission of Special Olympics Health work.
Ends…