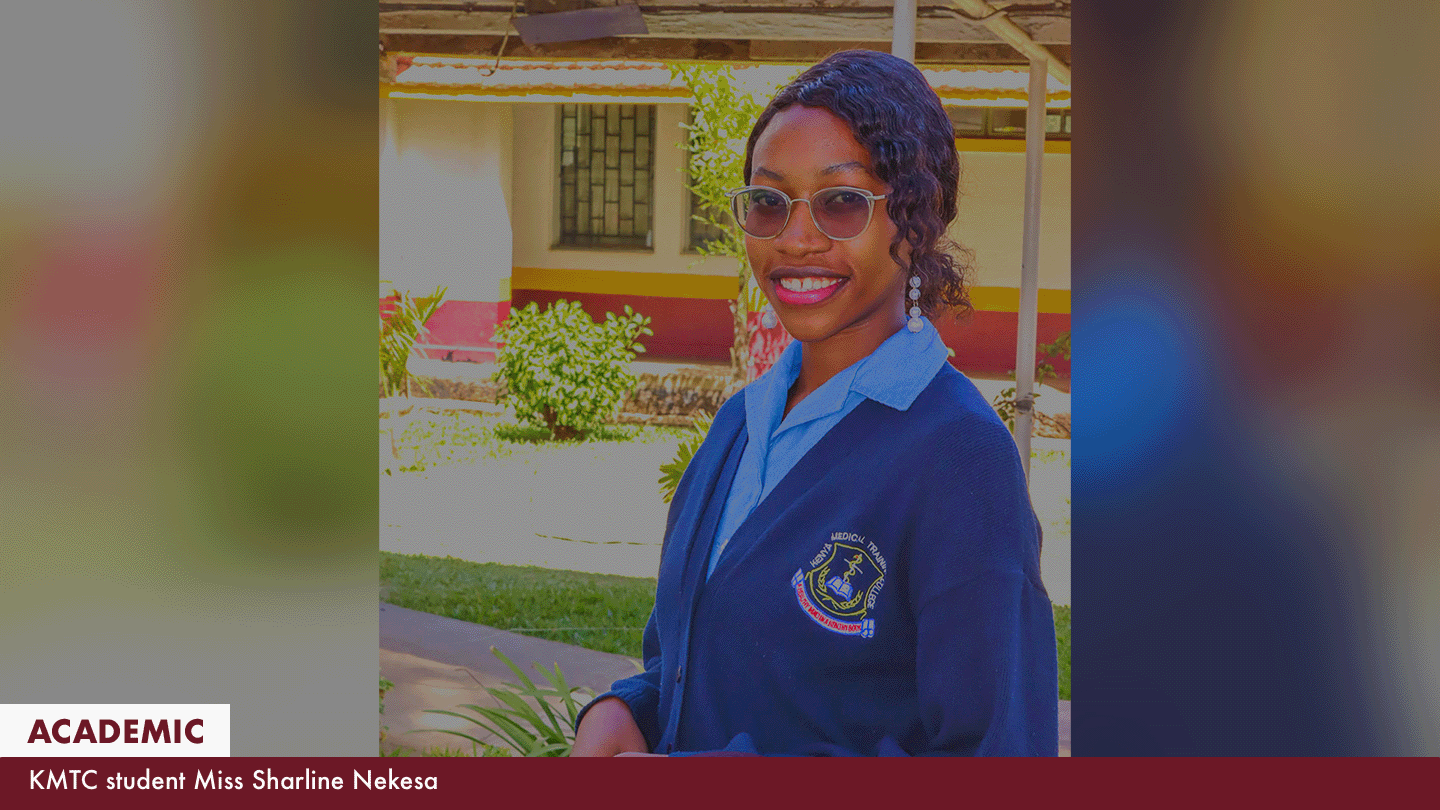 KMTC Student to Participate in Regional Beauty Pageant
Sharline Nekesa, a third-year Physiotherapy student at KMTC Nairobi Campus will be among the participants in the Miss Tourism East Africa beauty pageant contest finals set to be held in Uganda from March 18 – April 1, 2023.
Nekesa, who is registered with a modeling academy, was recently selected by a panel, led by the Director of Miss Kenya Tourism, to represent the country in the upcoming East Africa 2023 contest among two other models.
"I am not only going as a participant but as a serious contender looking forward to bringing the crown home and making my country and specifically KMTC proud," she says, adding, "My message to people is that beauty is always beyond what meets the eye and that even Medics have social lives outside the work environment."
The excited Nekesa, who is also the Miss KMTC 1st runner-up 2022/2023, credits this milestone to her zeal in pursuing her modeling talent. She further acknowledges the College for nurturing her talent through the annual KMTC beauty pageant contest.
The young lady who wears many hats is a singer, dancer, model, and avid supporter of community empowerment. "My passion for helping people has intertwined beautifully with my Physiotherapy training at the College," she says.
Nekesa hopes to be able to motivate her peers and the young people through motivational talks within the College and around the country to encourage them to use their talents in bringing positive change to the world. She also looks forward to starting a foundation to help save lives.
"I would like to encourage my colleagues in and outside the College to be confident in themselves and never let an opportunity bypass them even during difficult times, to be an inspiration to others, and to always trust in God," she concludes.