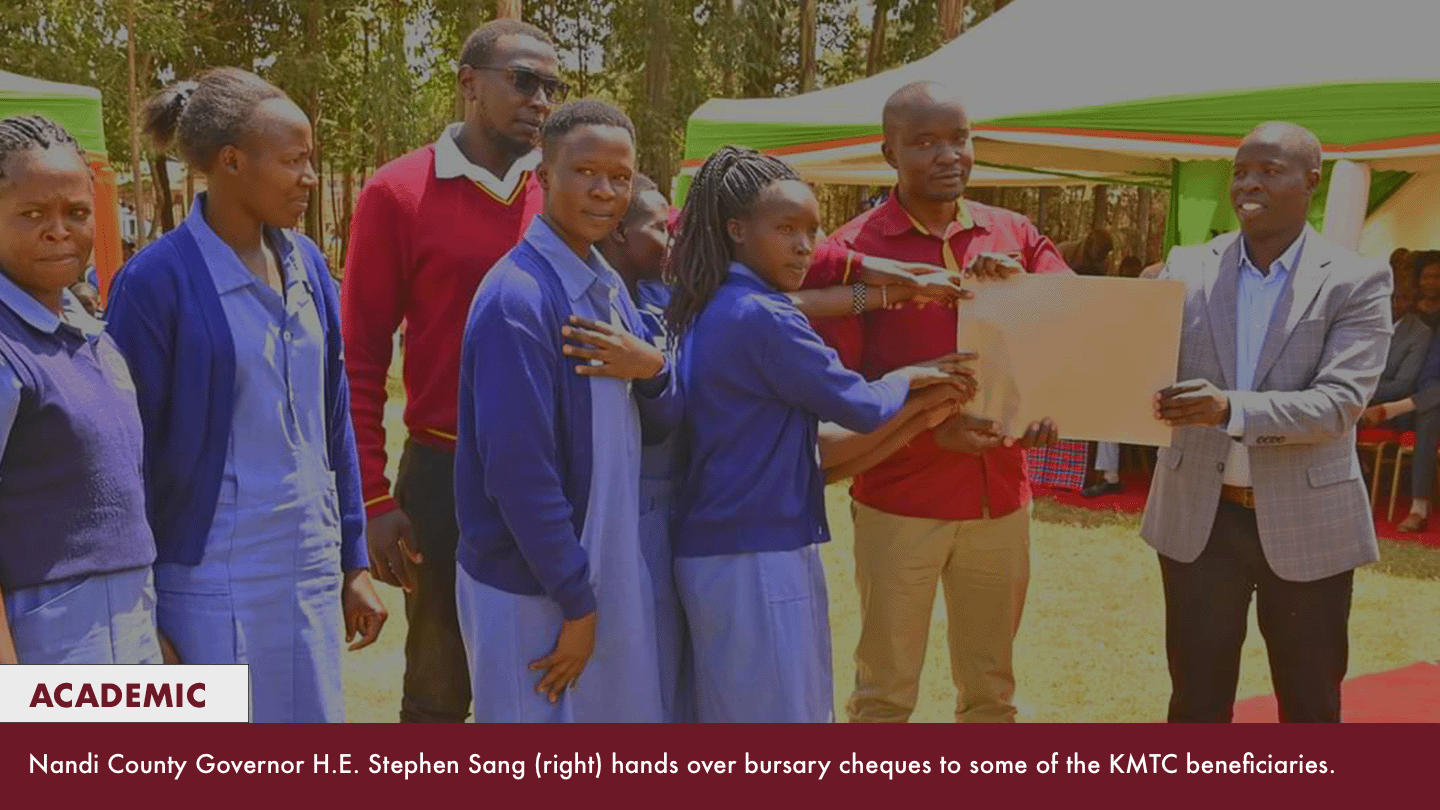 KMTC Students Benefit from Bursary Allocations
One hundred and ninety-six students KMTC students are among beneficiaries of a Kshs 60 million bursary allocation by the Nandi County Government to support their access to education.
Handing over the cheque to the beneficiaries, Nandi County Governor Hon. Stephen Sang had this to say "We will be increasing bursary allocation in each subsequent year to ensure that we cushion a majority of the needy students in our society."
The Governor reported that the disbursement was earmarked to benefit students from the County undertaking their studies in Universities and Colleges, Vocational Training Centres and Secondary Schools. In addition, the money would go towards supporting People Living with Disabilities access to education.
The Governor thanked members of the public who had actively participated in the identification of the bursary beneficiaries.
Receiving this good news, KMTC CEO Dr. Kelly Oluoch thanked the Governor for his support noting that the College has continuously sought partnerships with the National and County Governments towards supporting the training of needy students.
"Just recently, as part of a joint effort with the Higher Education Loans Board (HELB), the College received an allocation of Ksh 680 million that will go towards supporting needy students to finance their training at the College," Dr. Oluoch said.
Nandi County is home to Mosoriot Campus, one of the 72 KMTCs located in various parts of the country.