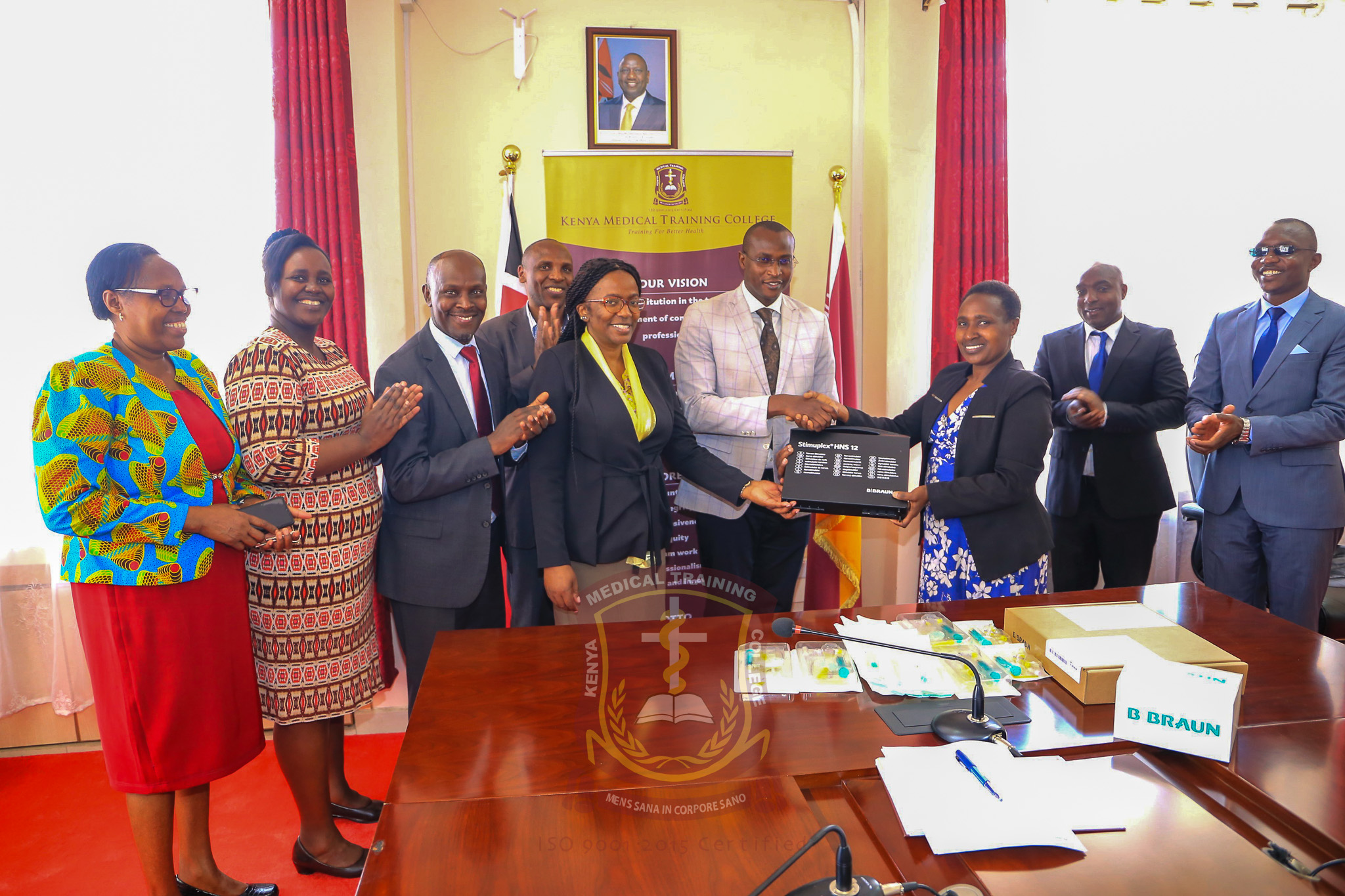 KMTC students to practice drug-free alternative treatment for chronic pain
The Kenya Medical Training College (KMTC) students will now practice how to treat chronic pain and other sensory disorders following a donation of nerve stimulator machines by B. Braun Pharmaceuticals EPZ Limited.
The new equipment will aid Higher Diploma in Clinical Medicine (Anesthesia) students to provide drug-free alternative treatment for chronic pain.
Receiving the donation on Monday (November 21, 2022) at the KMTC Headquarters, CEO Dr. Kelly Oluoch welcomed the equipment and other consumables, noting it will go a long way in boosting the College's efforts to enhance teaching and learning.
"I thank B. Braun for the support accorded to the College in the training of Regional Anesthesia," he said.
The College is currently offering Clinical Medicine (Anesthesia) on eight Campuses with 105 students specializing in General Anesthesia set to graduate next week.
B. Braun Product Specialist for Basic & Critical Care Ms. Pamela Ondieki said KMTC has made the best decision by offering the training, adding that her organization is committed to supporting the College.
B. Braun is a medical technology company based in Germany and is the main manufacturer of Regional Anesthesia (RA) equipment and consumables.
Present during the event were Deputy Director Academic Dr. Nyawira Mwangi, Resource Mobilization Officer Mr. Kamau Maina, Nairobi Campus Deputy Principal Administration, and Finance Ms. Carol Oyugi, and Regional Anesthesia training coordinator Mr. David Ngunjiri.
Ends…