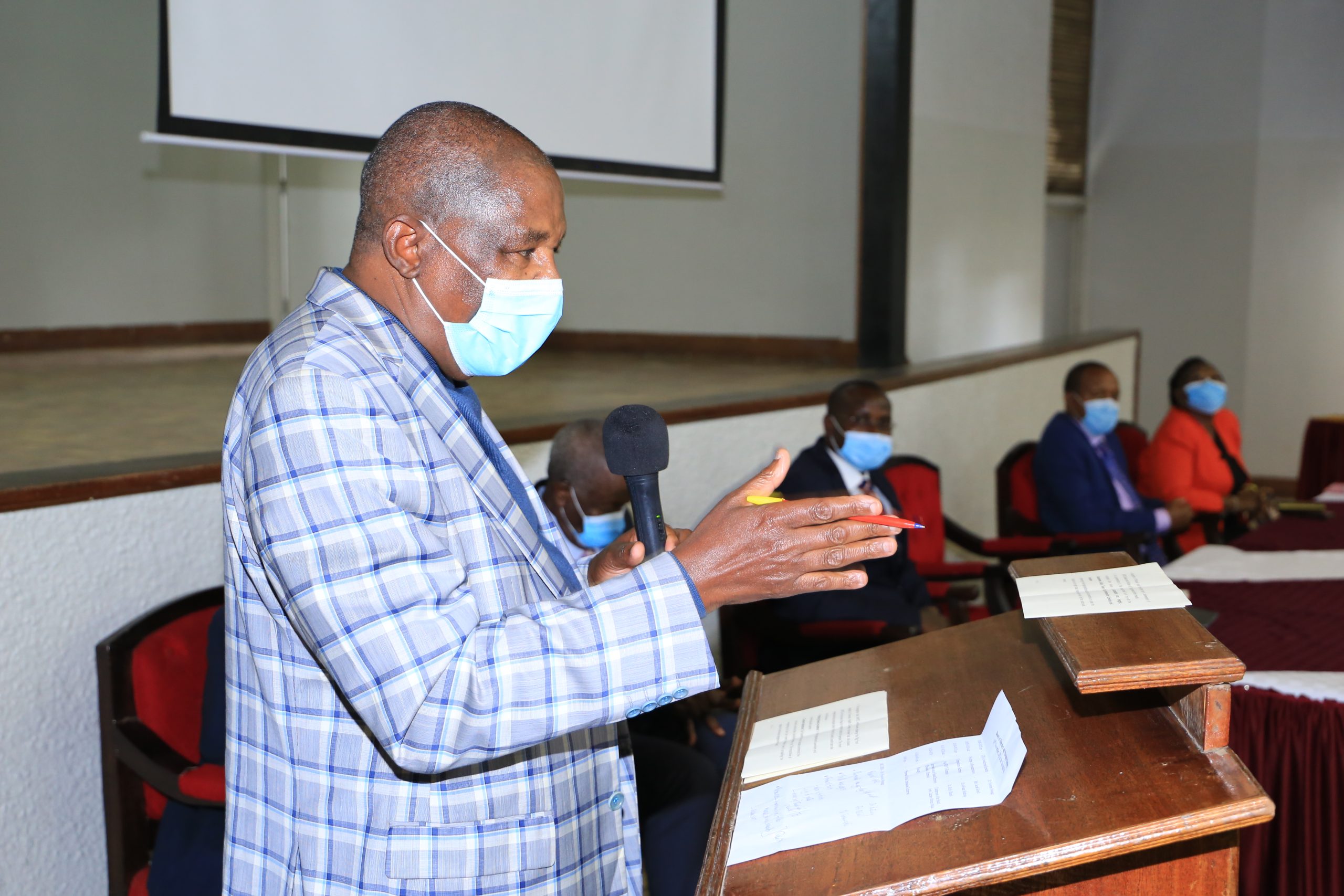 KMTC to leverage on technology to maintain a competitive edge
The College is set to leverage on technology to increase productivity and address challenges arising from human resource constraints, KMTC Board Chairperson Amb. Zachary Muburi-Muita has said.
Speaking during a three-day Academic Council meeting which kicked off on November 29, 2021 at KMTC Nairobi campus, Amb. Muburi said investing in automation solutions will bridge workforce gaps in the College.
The Chairperson thanked H.E. President Uhuru Kenyatta for appointing him to steer the College for the next three years.
He assured that he would work tirelessly to ensure that the task bestowed on him is fulfilled.
Amb. Muburi reminded the Management that protecting the College's corporate image should be their number one priority and this would be done by ensuring that training and other services offered are of the highest quality.
Acting CEO Dr. Kelly Oluoch on his part noted that the College's success will depend on the ability of its employees to plan their time, to make every minute in their service at KMTC count, as they embrace change.
He urged the Principals to set goals while keeping in mind what they intend to leave as their legacies after exiting the College.
Dr. Kelly reported that to equip trainees with requisite skills and knowledge to qualify for the international market, the College was currently offering English language sessions.
Further, the College was preparing a package for pre-departure training to prepare health workers who wish to migrate other countries.
"This will ensure that our students are well prepared to take advantage of international employment opportunities negotiated by the Government," he said.
Present were Board Directors Dr. Naomi Mutea, Dr. Stephen Ochiel and Mr. Fred Wamwaki.
The Academic Council consists of Managers, Campus Principals and Academic Heads of Department.
The Council is entrusted with the responsibility of safeguarding KMTC's place as the preferred institution of training for mid-level health professionals.
….Ends