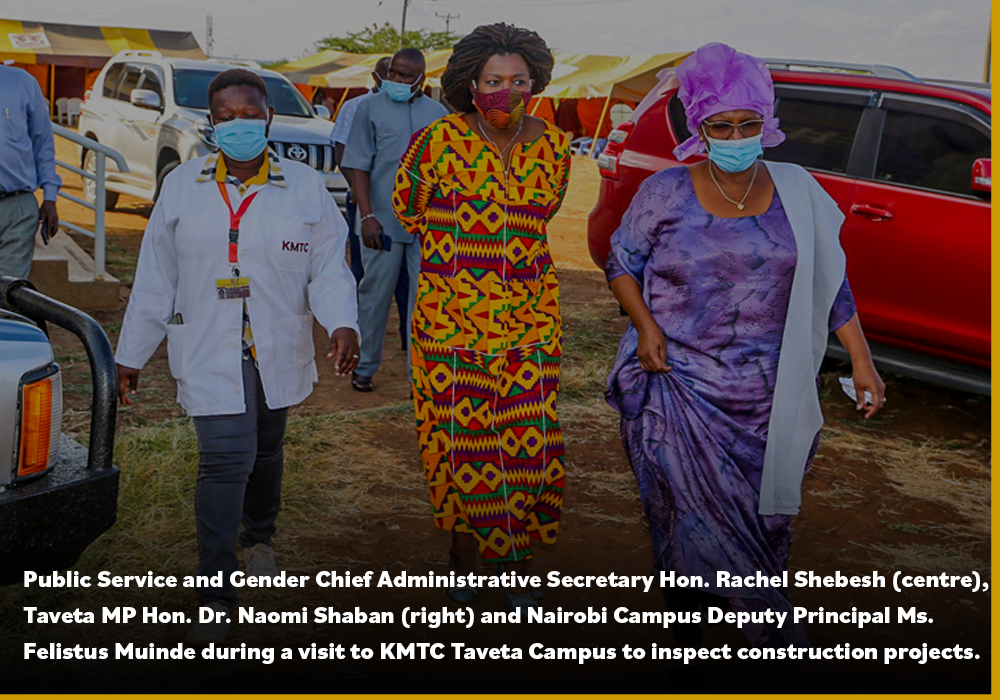 Taveta MP Hon. Naomi Shaban and Hon. Rachel Shebesh visits KMTC Taveta
Taveta MP Hon. Dr. Naomi Shaban on Thursday (June 24, 2021) made a second visit to Kenya Medical Training College (KMTC) Taveta to inspect numerous projects in the Campus.
Accompanied by Public Service and Gender Chief Administrative Secretary Hon. Rachel Shebesh, the duo inspected numerous projects currently being funded by Taita National Government Constituency Development Fund (NG-CDF).
Hon. Shebesh marvelled at what the partnership between KMTC and Taita NG-CDF has been able to accomplish.
"This Campus will not only be a lasting legacy but an institution that will serve for generations to come," Hon. Shebesh said.
The town is poised for exponential growth, thanks to the presence of KMTC Taveta," she added.
The Legislator had toured the facility on Tuesday during the official opening of the ongoing free medical, organized by KMTC.
Taveta Campus was established in September 2019 under a flagship project of the National Government.
The Campus currently offers two courses Foundation Course in Community Health and Certificate in Community Health Assistants with more courses set to be mounted in September 2021, according to KMTC CEO Prof. Michael Kiptoo.
The three-day medical camp, which kicked on Tuesday (22.06.2021), has seen more than 900 residents receive free medical services.