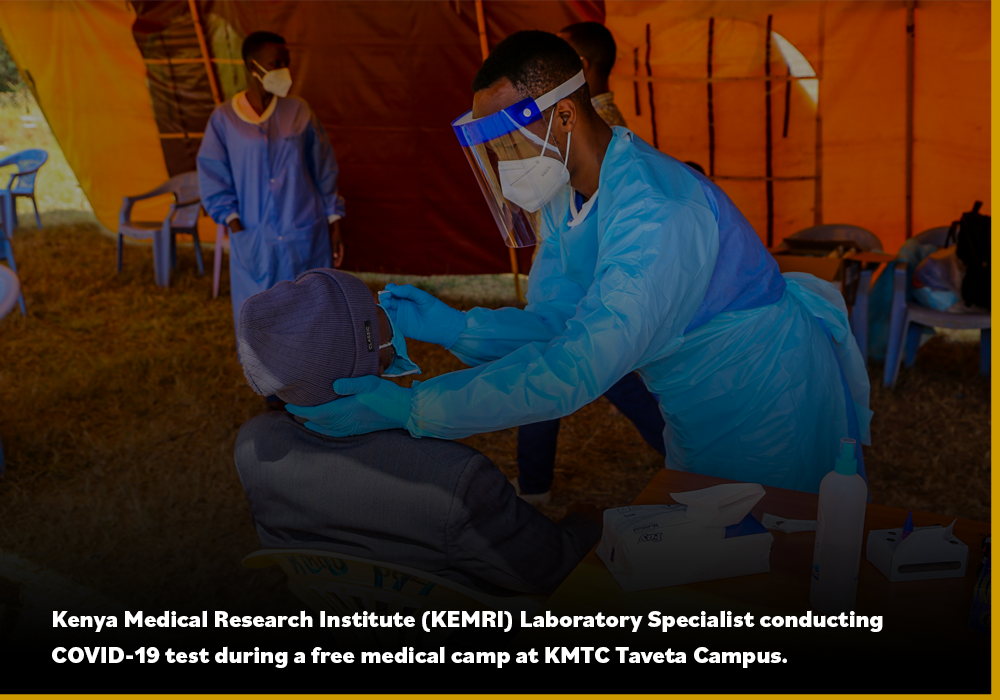 KMTC Free Medical Camp Impacting the Lives of Residents in Taveta
The ongoing free medical camp, organized by the Kenya Medical Training College (KMTC) at KMTC Taveta Campus in Taita Taveta County, has been hailed by residents as a godsend.
Sixty-six-year-old Mr. Athmani Reuben Mbungi could not hide his excitement after learning that the College had brought free medical services right to his doorstep. "I have been suffering from numerous health conditions but the cost of getting treatment has always put me off," he narrates.
"Today, my heart is overwhelmed with peace after receiving medical services I had longed to get for many years. The most exciting thing is that I have not paid even a single coin," he added.
On her part, 33-year-old Ms. Christine Goodluck can now afford a painless smile after she received free oral health services during the camp. In addition, Ms. Goodluck received free cervical cancer screening, something she says scares a lot of women but is very important.
"I am truly grateful to KMTC, today I am able to receive a free medical check-up and free medication," she says.
For Magdalene Mueni, 30, an opportunity to get free medical services is always welcome.
While reiterating Mr. Mbungi's sentiments, Ms. Mueni notes that the cost of getting medical services scares a lot of people, resulting in a population that is silently suffering from diseases but unable to do much about it.
"I want to encourage those who haven't taken advantage of this camp to do so. I want to thank KMTC for doing so much for us. Apart from medical camp, the College is also training our children," she explains.
The free medical camp is sponsored by Taita Taveta County Government, Kenya Medical Research Institute (KEMRI), and National Division for Malaria Prevention, Colgate Palmolive, and the Taveta Sub-County Hospital.