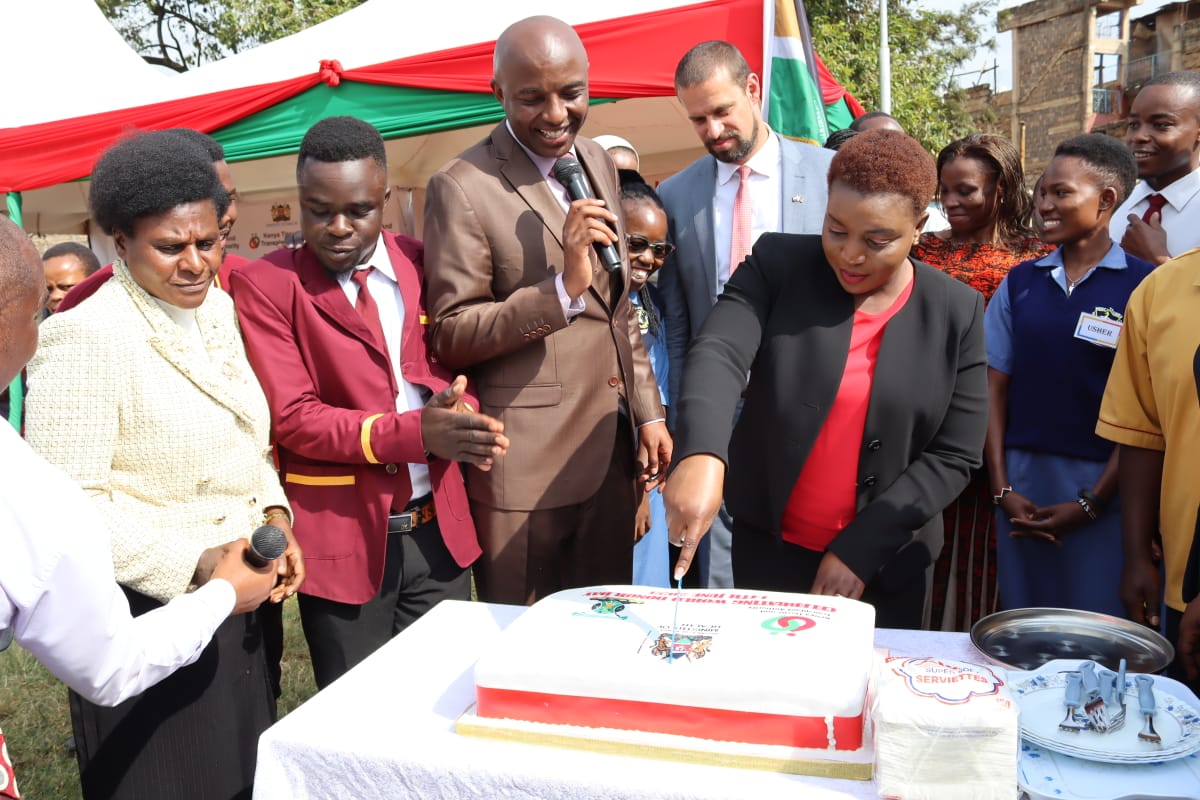 World Blood Donor Day Celebrated in Murang'a County with Pomp and Colour
Murang'a County witnessed a vibrant and memorable celebration of World Blood Donor Day on June 14, 2023, as students and staff from KMTC Murang'a, esteemed guests including the Chief Guest, CS Health Ms. Susan Nakhumicha, Murang'a County Governor H.E Irungu Kang'ata, and the Hungarian Ambassador Zsolt Mészáros joined residents in commemorating the day.
The event drew a large crowd eager to show their support for blood donation and its life-saving impact while the KMTC Murang'a students showcased their talents encompassing various forms of art, including music, dance, and drama, all centered around the theme of blood donation and its crucial role in saving lives.
The Chief Guest, CS Health, delivered an inspiring speech emphasizing the importance of blood donation in addressing healthcare challenges. The Governor of Murang'a also expressed his appreciation for the efforts of the organizers and encouraged the community to actively participate in blood donation drives to meet the growing demand.
Notably, the presence of the Hungarian Ambassador highlighted the collaborative efforts between Hungary and Kenya in the healthcare sector.
The event concluded with a call to action, urging individuals to become regular blood donors and emphasizing the significance of community participation in saving lives through this noble act.
Ends…