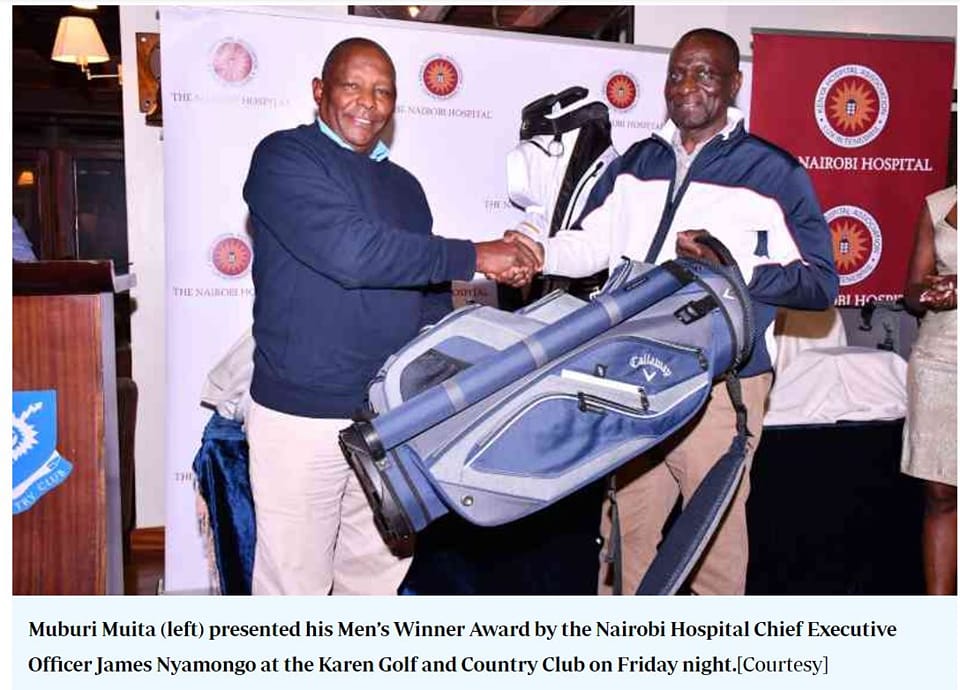 Applauding Amb. Muita's win at the Nairobi Hospital Charity Heart Fund Tournament
The Kenya Medical Training College (KMTC) Board Chairperson Amb. Zachary Muburi-Muita has won the distinguished award of the 2023 Nairobi Hospital Charity Heart Fund Golf Tournament, held on July 22, 2023, at the Karen Golf and Country Club, Nairobi.
Amb. Muita emerged the winner in the men's category after firing 42 Stableford points, beating over 100 players who took part in the tournament to raise funds to support free heart operations for needy children with heart problems.
While receiving his award from the Nairobi Hospital Chief Executive Officer James Nyamongo, Amb. Muita said, "We did not concentrate on the game alone but also on the worthy cause the tournament was advocating for," he stated.
This sensational achievement by the Ambassador is a reflection of his unending commitment to transforming the healthcare system in our country. His leadership at KMTC has been pivotal in shaping the current and the next generation of healthcare providers.
Ends…