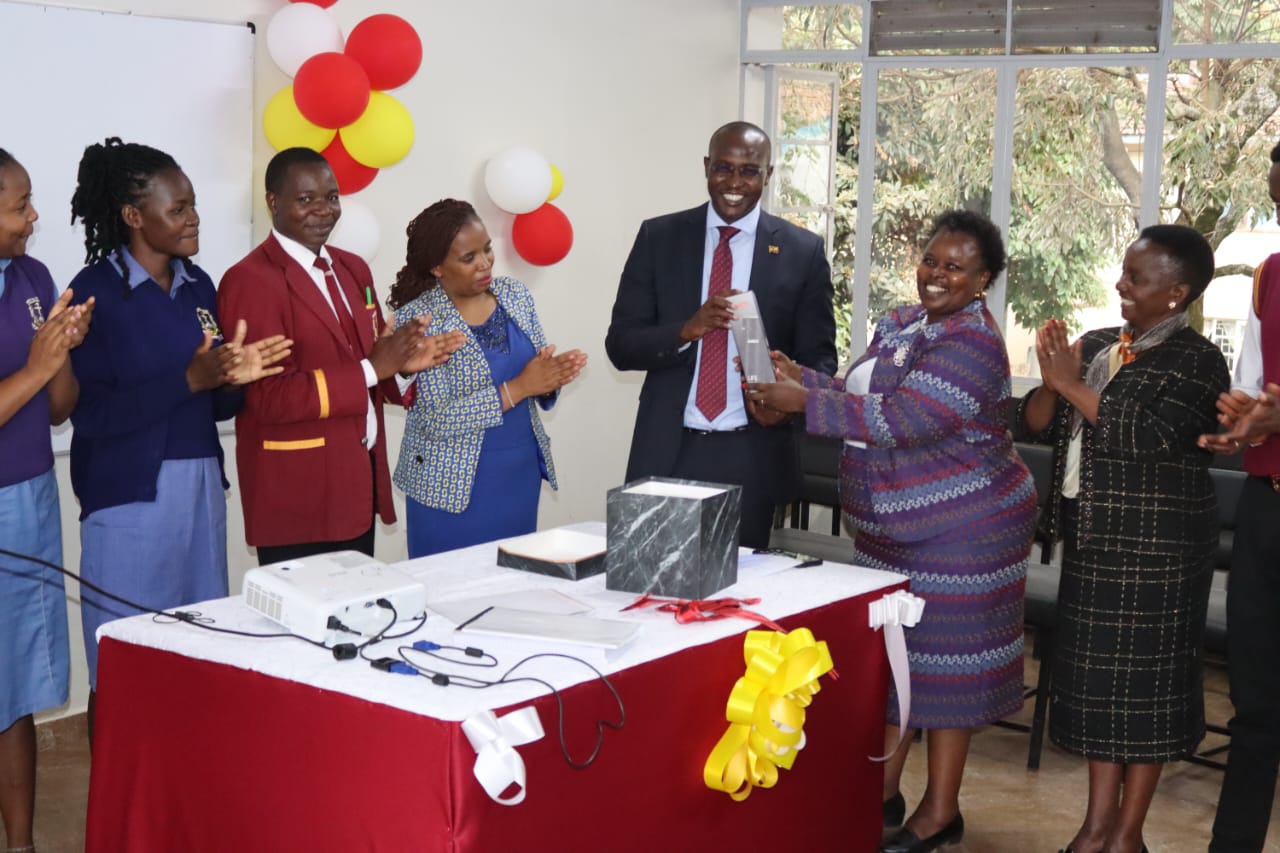 KMTC Introduces French Language Training to Enhance Global Healthcare Competence
The Kenya Medical Training College (KMTC) Mathari Campus has introduced the French language, as a subject.
Designed to boost the quality of language lessons among its graduates, the programme targets to open new opportunities for College students in foreign markets.
While launching this milestone on July 20th, 2023 CEO Dr. Kelly Oluoch urged the students to make the most of this opportunity, assuring them that the learning process would be conducted virtually, allowing them to attend classes from anywhere.
The forthcoming Strategic Plan for 2023-2028 ignites a new era of opportunity for our graduates," Dr. Oluoch said, alluding to the document that provides a framework for the College's efforts in advancing health training for the next five years. "As we embark on this transformative journey, one resounding truth echoes through the halls of our institution – the world demands more from us, and we shall deliver," the CEO affirmed.
Dr. Oluoch further emphasized the key to achieving this global prominence, underscoring the undeniable significance of aspiring healthcare providers in mastering languages beyond borders, becoming the communicators of compassion and the healers of understanding.
In an effort to foster a more internationally connected and culturally enriched medical education, the Kenya Medical Training College (KMTC) Mathari Campus has taken a Mathari Campus Principal Mrs. Florence Maina reported that French was selected as the language of focus due to its widespread usage worldwide. "As KMTC becomes increasingly engaged in international collaborations, proficiency in French is expected to facilitate effective communication and enhance the employability of its trainees within the global healthcare community," she said.
To ensure the program& effectiveness, KMTC has collaborated with experts to design a curriculum that complements health training requirements.
The language program follows a structured approach, starting from basic French courses (1st level) and gradually advancing to more complex levels as students progress through their academic journey.
This bold move by KMTC reflects the institution& commitment to producing healthcare professionals equipped with the skills needed to thrive in the global healthcare landscape, ultimately benefiting patients and communities worldwide.
Ends…