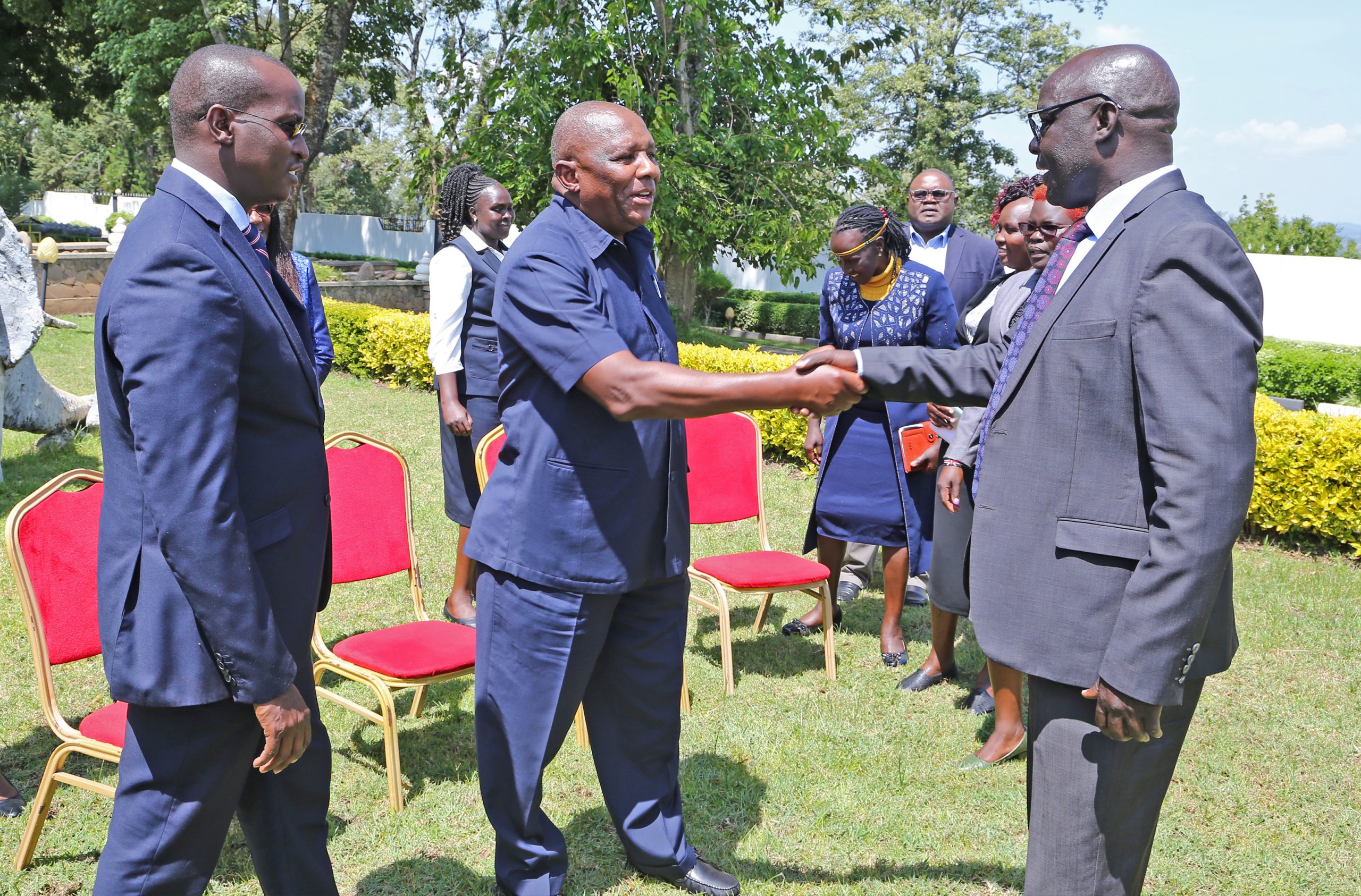 KMTC and West Pokot County Government Establish Partnership to Enhance Healthcare Training
The Kenya Medical Training College (KMTC) and the West Pokot County Government have set the groundwork for a partnership geared towards strengthening the training and development of healthcare professionals.
The discussions held on July 11, 2023 at the Governor's office centered on enhancing training at the KMTC Kapenguria, with a particular focus on deploying faculty and clinical preceptors, improving infrastructure, providing clinical attachment and implementing innovative funding methods to support needy students from the County.
This is expected to contribute further to the region's economic growth while meeting the healthcare needs of the local community.
West Pokot Governor H.E. Simon Kachapin expressed his acknowledgment of the College's substantial economic impact on the region and voiced his commitment to its growth. He pledged to expand health facilities in the county to accommodate the growing number of students seeking attachment opportunities.
"KMTC Kapenguria has transformed our region, and we are fully committed to its growth," stated Governor Kachapin. He added that he will continue working closely with the College to ensure allocation of additional land for further expansion of Kapenguria Campus.
KMTC Board Chairperson Amb. Zachary Muburi-Muita expressed gratitude for the County government's continuous support in developing the Campus saying "We extend our heartfelt appreciation to the County government for their unwavering support in developing the Kapenguria Campus. We look forward to offering additional need-based courses that will directly benefit the local community."
These sentiments were reiterated by KMTC Chief Executive Officer Dr. Kelly Oluoch who emphasized the significance of the partnership between KMTC and the County Government of West Pokot in furthering the development of the College and subsequently, the County.
On the sidelines, the delegation, accompanied by County Executive Committee Member for Health Hon. Claire Chemutai Parklea, embarked on a tour of the Kapenguria Campus where a newly constructed ablution block for students was commissioned, further enhancing their learning experience.
As a symbolic gesture of the continued partnership, they planted trees on the campus grounds.
Among those in attendance were KMTC Board Directors Mr. Fred Wamwaki and Dr. Naomi Mutea, KMTC Deputy Director Academic Dr. Nyawira Mwangi and Deputy Registrar Quality Assurance Ms. Lucy Kuria.
Ends…