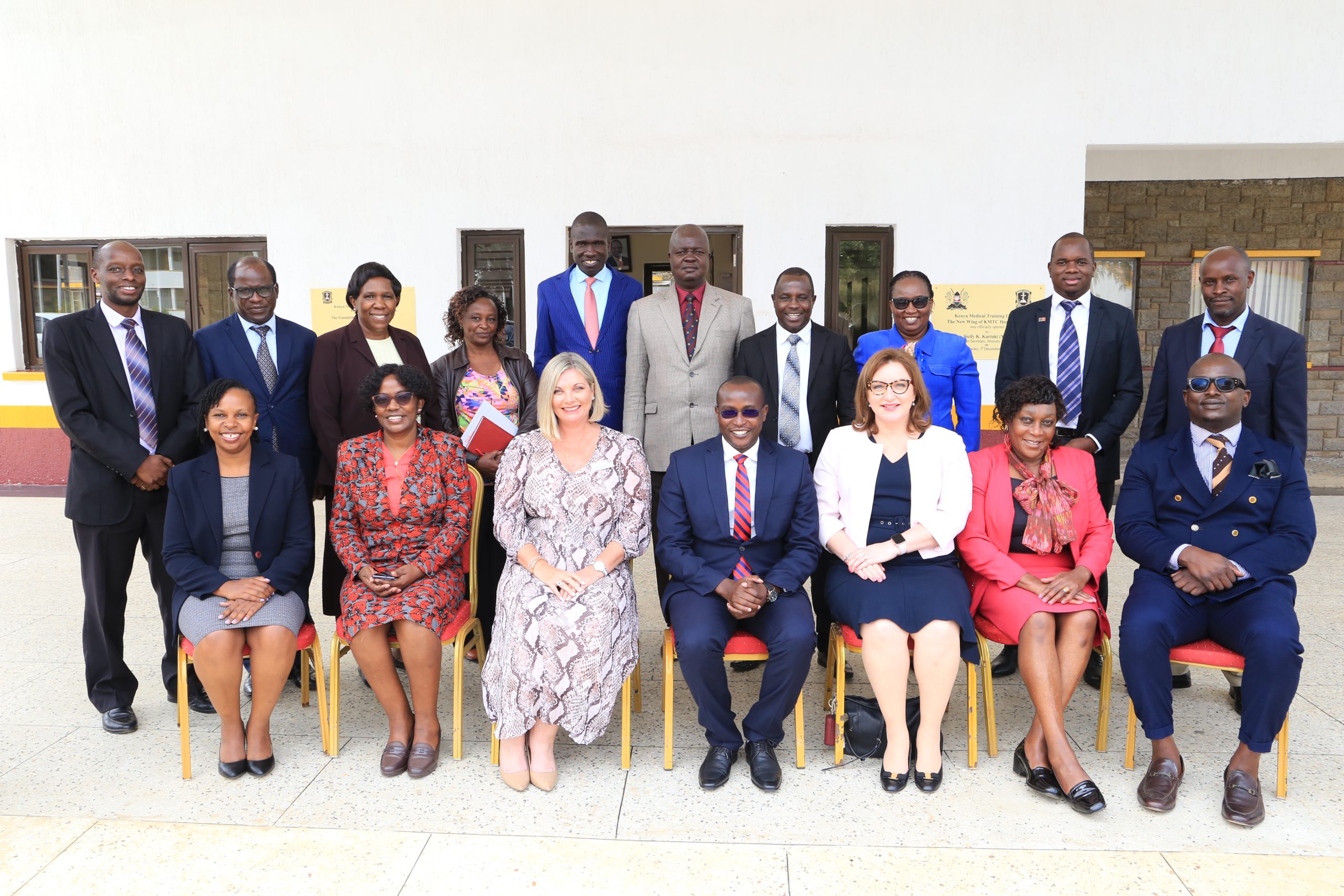 College Eyes Partnership with Edith Cowan University
The College has identified joint research and degree programs, capacity building, student exchange and articulation agreements as possible areas of collaboration between the KMTC and Edith Cowan University (ECU), Australia, KMTC CEO Dr. Kelly Oluoch has said.
The CEO was speaking during a meeting between the College Management and representatives form the University held on July 27th, 2022 at the KMTC Headquarters in Nairobi.
Dr. Oluoch underscored the importance of mutually beneficial partnerships in enhancing teaching and learning saying, "KMTC values collaborations in order to learn from others for continuous improvement and institutional growth."
ECU Executive Dean, School of Nursing and Midwifery Dr. Karen Strickland said among the many schools the university has is the school of nursing and midwifery with a population of 2,000 students, out of which International students account for 23 percent.
Appreciating this, Dr. Oluoch reported that a large majority of students at KMTC were enrolled in nursing diploma programs with a significant number also enrolled for higher diploma programs. He highlighted other programmes that offer potential for collaboration such as Exercise Physiology, Addiction Studies, Occupational Health, Medical Engineering, Health Promotion and Public Health, Speech Therapy, Ageing Health Para-Medicine and Psychology.
On her part, Dr. Strickland reported that "The University offers placement opportunities to international students who graduate in their Nursing and midwifery programs and also runs support programs for international students to help them adapt, get well versed with the work environment and the technology in health care."
She also identified research as a good starting point whereby the two institutions would need to identify areas of interest and look into a five-year plan. She observed that collaborative webinars and sharing curricula to initiate an articulation program (where student starts training locally and in the third year of study moves to ECU and is awarded a degree) was also a good place to start.
As a way forward, a team from the two institutions will be constituted with a mandate to structure the collaboration by identifying areas of interest, look into a five-year plan and develop a Memorandum of Understanding to steer the collaboration.
Ends….