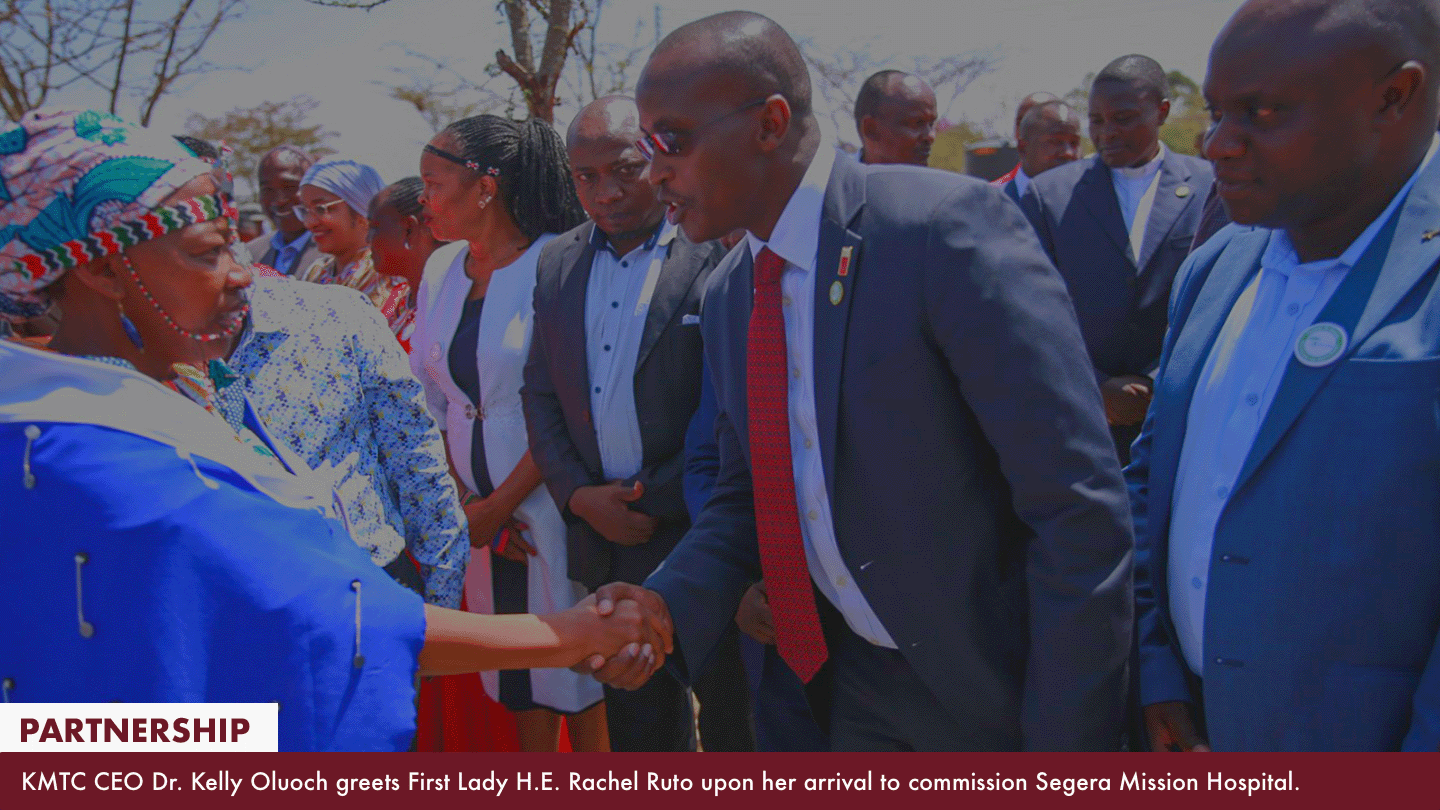 KMTC CEO Joins First Lady during Commissioning of Segera Mission Hospital
The Kenya Medical Training College (KMTC) CEO Dr. Kelly Oluoch on March 2, 2023 joined the First Lady H.E. Mama Rachel Ruto during the official commissioning of Segera Mission Hospital in Laikipia County.
In her remarks, the First Lady noted that people living in arid and semi-arid regions face many unique health and well-being challenges that require a compassionate and urgent response. "Being the only hospital in a 72-kilometer radius, the Segera Mission Hospital will provide essential medical services that save thousands of Kenyans the expense of traveling far for treatment, "she said adding that "the maternity wing, in particular, will significantly reduce the risks associated with childbirth, at a time when one in eleven women die due to inadequate access to quality healthcare."
On his part, the CEO appreciated that in addition to offering health services, the hospital would serve as a center for training medical professionals, providing an opportunity for KMTC students to gain practical experience in a real healthcare setting, to enable them to acquire the skills and knowledge they need to become competent in their various cadres.
"The College will further seek to work closely with the Segera Mission Hospital and the County leadership in its Corporate Social Responsibility initiatives like mounting of medical camps, aimed at providing free medical services for the benefit of the Laikipia residents," Dr. Oluoch reported.
The Segera Mission was founded by Rev. Carlton "Pappy" Gleason in 2002 to serve the people of Laikipia and its environs through community development, education and healthcare.