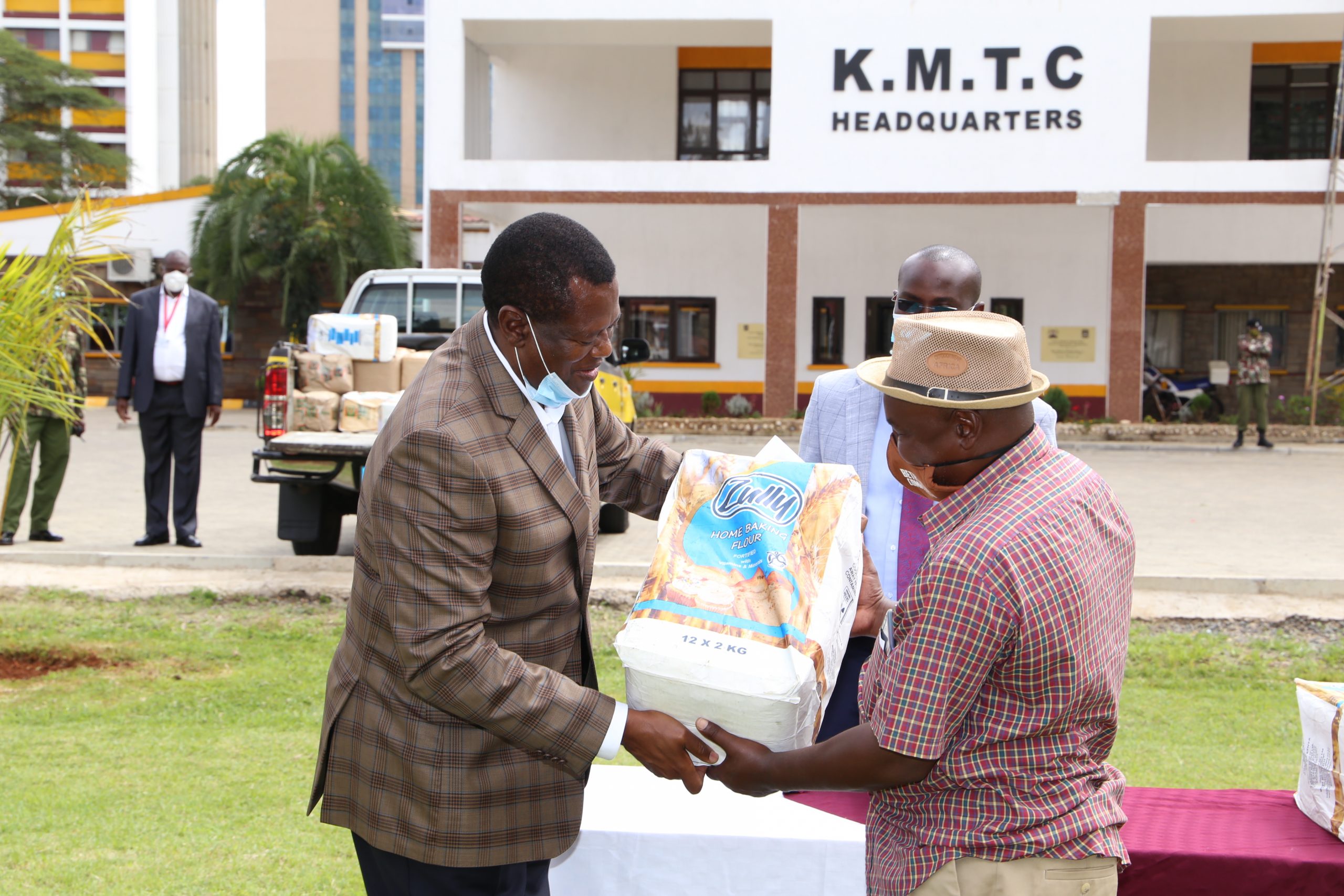 KMTC Nairobi Donates Food to Children Homes to alleviate effects of the COVID-19 pandemic
KMTC Nairobi Campus donated food on 29th May, 2020 to three Children's homes in Nairobi to help mitigate the effects of the COVID 19 pandemic in the Country.
Flagging off the donations to Bethsaida Children's Home in Githurai 44, Motherly Care Children's Home in Ruai and Riruta Shade for Orphaned Children in Riruta Satellite, KMTC Board Chairman Prof. Philip Kaloki EBS reiterated the College's commitment in joining hands with the Government to fight the COVID 19 pandemic in the Country. He noted that since the first Corona virus case was reported in Kenya, KMTC has been at the forefront in bolstering the Governments efforts in the fight.
"I want to thank the Government led by H.E President Uhuru Kenyatta for the concerted efforts in cushioning Kenyans against the effects of the COVID 19 pandemic. The KMTC Board and Management are committed to reinforcing these efforts and that's why all our 71 Campuses are actively involved in mitigation measures," the Chairman said.
Speaking on behalf of the CEO, Deputy Director (Finance, Planning and Administration) Dr. Kelly Oluoch noted that the College has so far hosted about 2000 clients in its Campuses located all over the Country, currently in use as quarantine centres. He added that the College would continue implementing Government directives to prevent transmission and eventually flatten the curve. Apart from the College's facilities being used as quarantine and isolation centres, KMTC has taken several measures to help Government manage the pandemic. Towards this end, and as part of the College's CSR initiatives, all KMTC Campuses have been conducting health education and promotion as well as donating hand washing facilities to various markets, towns and villages. In addition, the College is involved in provision of psycho-social support to clients quarantined in its various Campuses.