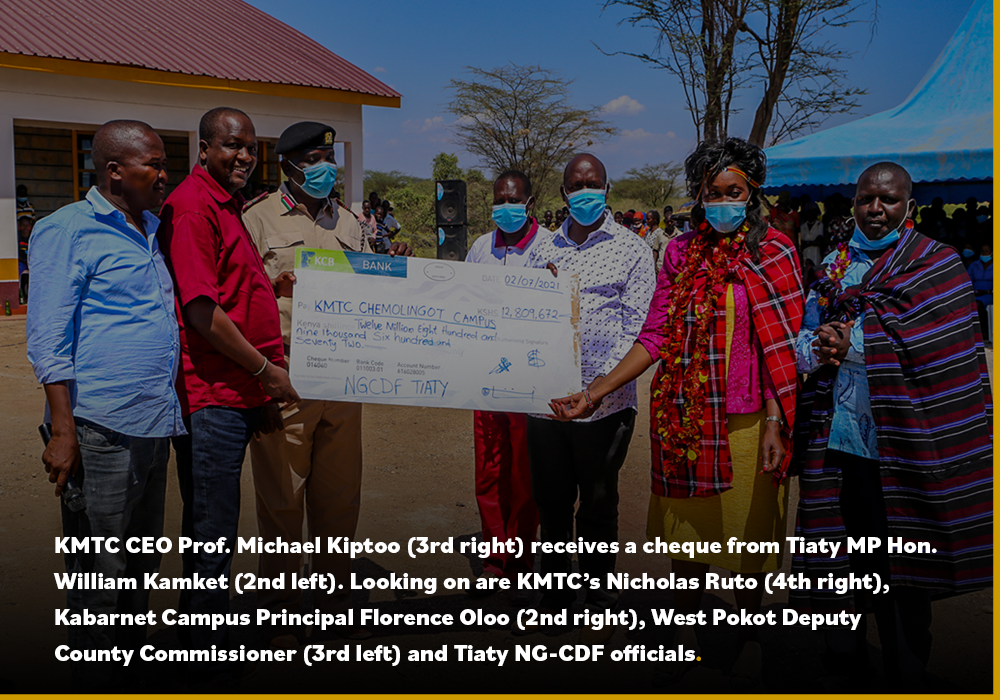 KMTC to open its first satellite Campus in Tiaty
The Kenya Medical Training College (KMTC) Kabarnet has announced plans to open a satellite Campus in Tiaty Constituency in Baringo County.
Speaking during a ground breaking ceremony for Kshs 12.8 million hostel block, Friday (July 2, 2021), KMTC CEO Prof. Michael Kiptoo confirmed that Chemolingot Satellite Campus will be opened in September this year.
"We will start with the first course in Community Health where we will admit the first group of 200 students," he said.
"As expansion work goes on, we will progressively build programmes to include Nursing, Clinical, Medicine, and Pharmacy," he added.
The College is eyeing the establishment of the Satellite Campus as one possible tool to promote national cohesion.
"We are committed to promoting unity among communities. Besides enrolling local communities, this Satellite Campus will also attract students from across the country and thus promote cultural diversity in this region," said Prof. Kiptoo.
"By producing more health workers for the region, we will greatly strengthen health systems and add to the fight against diseases like malaria," he added.
Tiaty MP. Hon. William Kamket welcomed the announcement, terming it a good gesture that will set the pace for transforming the region.
Tiaty National-Government Constituency Development Fund (NG-CDF) has allocated more than Kshs 10 million towards the construction of classrooms, Skills Laboratories, ICT rooms, among other development projects.
KMTC Kabarnet was established in 1991 and currently has a population of more than 900 students.