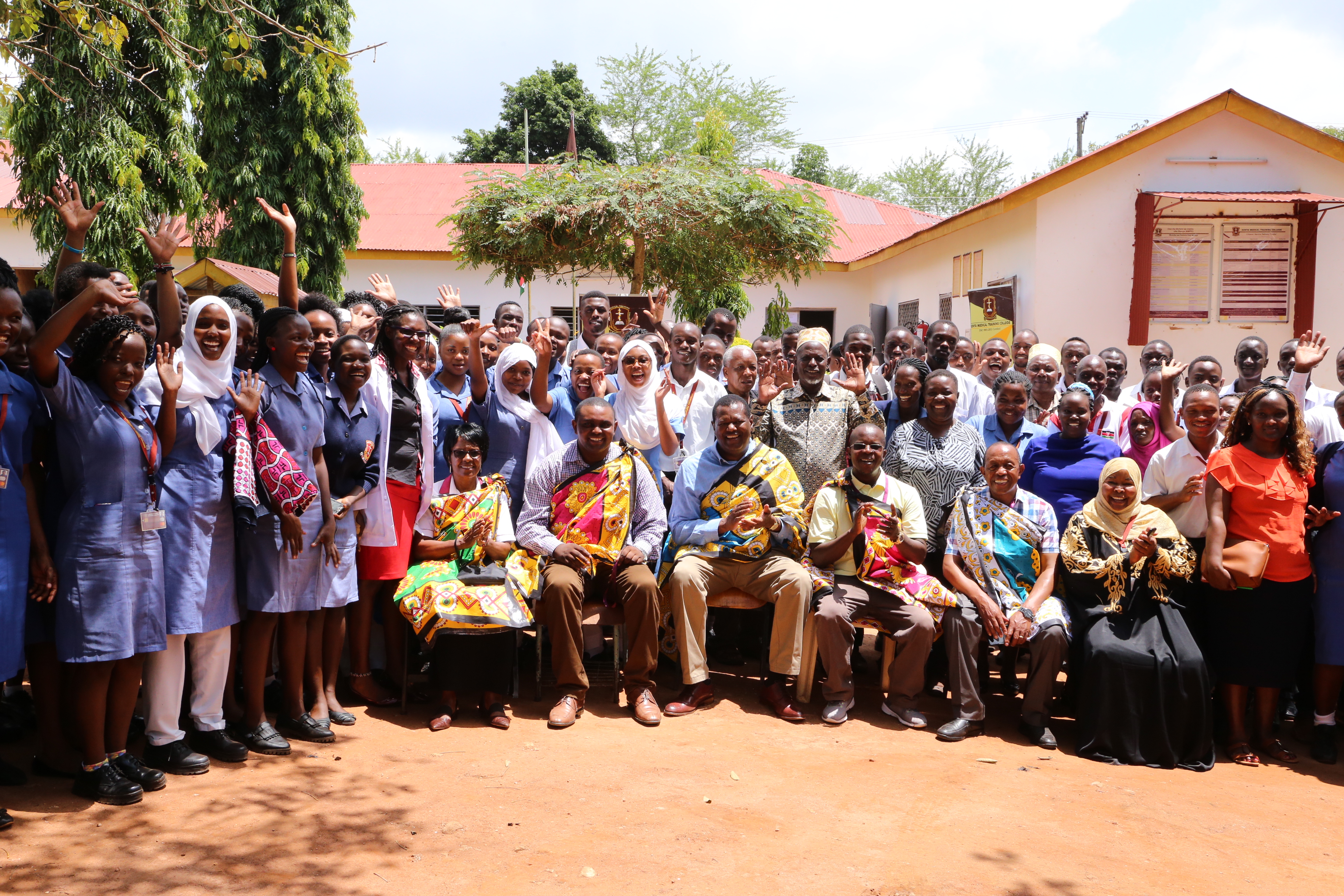 Kwale Campus to benefit from earmarked infrastructural development.
KMTC Kwale has been earmarked for further infrastructural development, Board Chairman Prof. Philip Kaloki, EBS, has said.
The Chairman said this during a visit to Kwale Campus by the Board of Directors on 5th February, 2019. The Board also met the area MP Hon. Kassim Tandaza.
Prof. Kaloki informed staff and students that the Board was committed to addressing any issues facing the Campus in order to maintain and enhance the high quality training the College is known for.
"An ultramodern tuition block consisting of four classrooms and a library will be constructed, a double cabin pick up and bus delivered to the Campus and sports facilities put up," the Chairman said.
Prof. Kaloki reported that the Board was on a mission to ensure all KMTCs were at par in infrastructural development and availability of resources to safeguard the high quality of training across the Campuses.
Matuga MP Hon. Tandaza committed to continue working closely with the Board and other partners to develop the Campus even further. "Count on me to support growth of Kwale Campus," the MP said. This, he noted, would enable the Campus mount more courses that would benefit the community.
He urged the students to work hard and acquire the knowledge and skills needed to change their lives, and the lives of people they serve.
Board Directors Mr. Mithamo Muchiri and Mr. Frederick Wamwaki urged the students to use the opportunities available to them to better their lives and enhance service delivery.