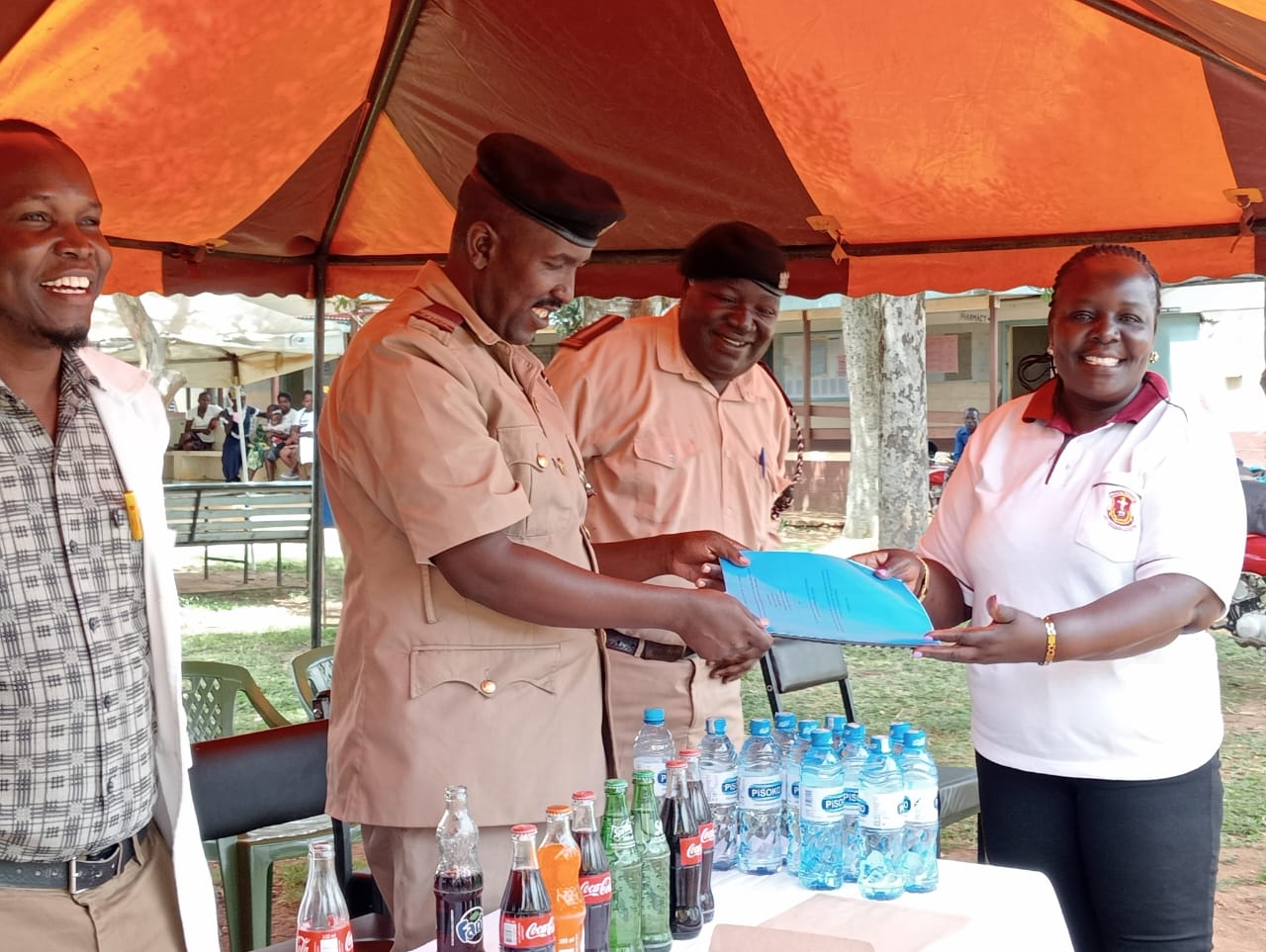 Nursing Students Empower Community through Health Diagnosis and Action Day
In a remarkable demonstration of the College's commitment to community health and dedication to the principles of Primary Health Care (PHC) and Universal Health Coverage (UHC), students from KMTC Siaya organized a community health diagnosis and action day.
The event aimed to identify prevalent health issues and factors influencing them, while actively engaging the community in finding practical solutions.
Led by the third year, second semester nursing class, the students embarked on a comprehensive community diagnosis, analyzing the patterns of health problems within the local population.
"The purpose of our community health diagnosis is to understand the health challenges faced by the community and work together towards finding effective solutions," explained one of the nursing students. "Through this initiative, we hope to promote the principles of Primary Health Care and Universal Health Coverage, making quality healthcare accessible and affordable to all."
Health education sessions were conducted to empower individuals and families with the knowledge needed to prevent diseases and adopt healthier lifestyles.
Recognizing the significance of immunization in preventing infectious diseases, the students facilitated immunization drives to ensure community members were up-to-date with essential vaccinations. Furthermore, the students addressed environmental concerns by organizing clean-up activities and advocating for sustainable practices.
During the action day, the students provided treatment for minor ailments, offering much-needed relief to community members suffering from common illnesses. Their empathetic approach and dedication to addressing individual health concerns were widely appreciated by the attendees.
Expressing their appreciation for the students' efforts, the Siaya Assistant County Commissioner Mr. Masayen Kosian had this to say, "We are truly grateful for the remarkable work carried out by the nursing students." "Their dedication to improving the health of our community is commendable. We encourage them to continue giving back to society as they progress in their studies, and we look forward to their future success," he added.
Among those in attendance were Deputy County Public Health Nurse Mr. Solomon Osewe and Ministry of Health officials.
The community health diagnosis and action day organized by the Siaya Campus nursing students serve as a shining example of the transformative potential of Primary Health Care which is the cornerstone of Universal Health Coverage. By actively engaging the community and implementing practical interventions, these students have taken a significant step towards promoting a healthier and more equitable future for all.
Ends…