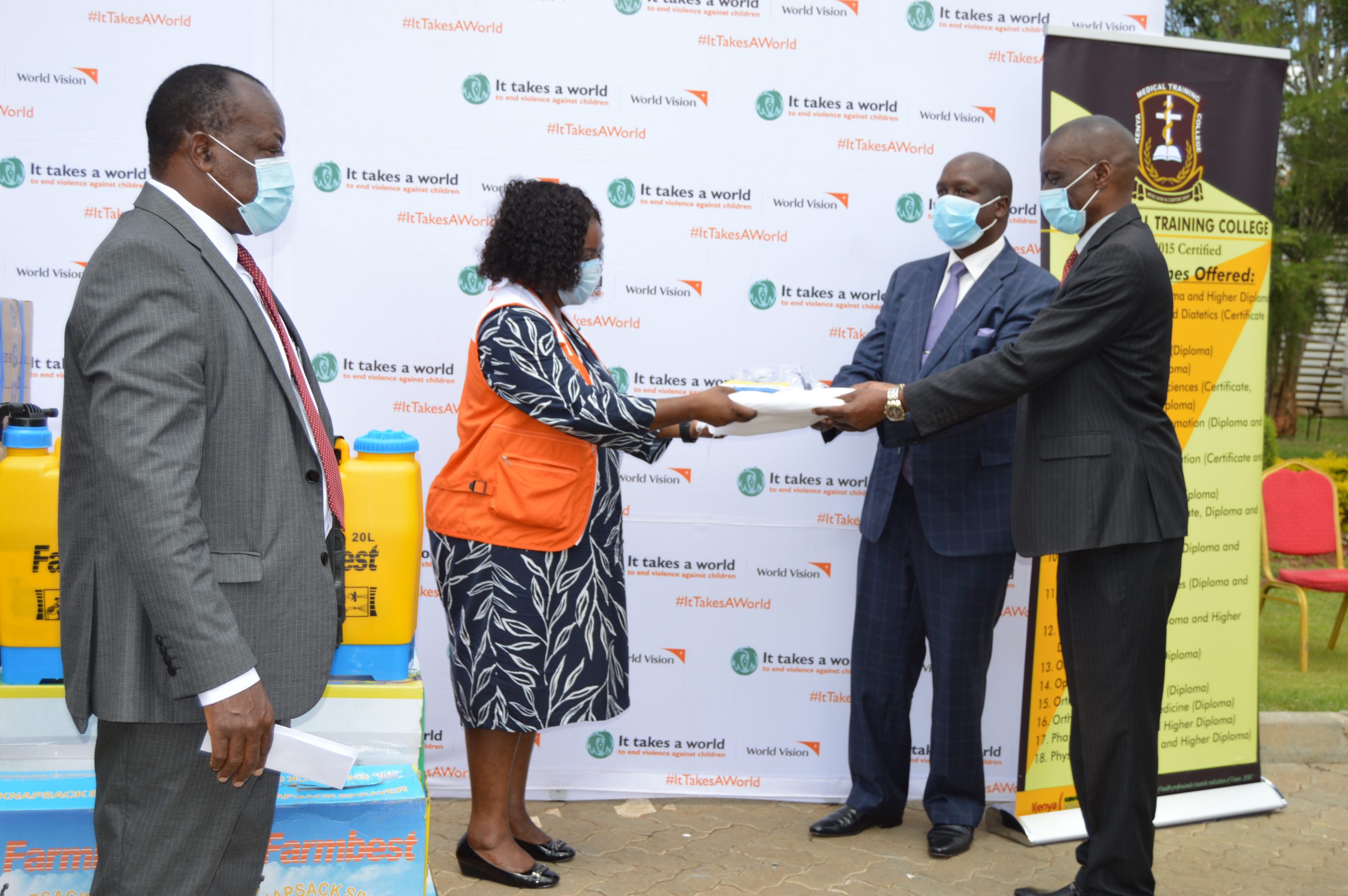 The Ministry of Health Receives Donation to boost the war on COVID 19
The Ministry of Health on 28th May,2020 received a donation worth Kshs 536, 500 from World Vision in a move aimed at protecting the frontline workers and strengthening the war against the COVID-19 pandemic in the Country.
According to the Ministry's Head of Special Programs Dr. Kepha Ombacho, KMTC will receive the bulk of the donated items owing to the fact that a large number of KMTC Campuses are currently in use as quarantine centres. "KMTC has without a doubt been a pillar in this fight," he noted.
Speaking during the event, KMTC CEO Prof. Michael Kiptoo said that the donation will go a long way in ensuring that the quarantine facilities are up to standard and the service providers are well protected. "We look forward to a continued partnership even after the Corona Virus," the CEO said noting the importance of close collaboration with development partners in the achievement of the Universal Health Coverage agenda.
World Vision Country Director Ms. Lilian Dzodzo took note of the commendable job the Ministry of Health has and continues to do in the fight against the disease. "It is because of you that we all are safe and we do not take that for granted," she said assuring that World vision would continue to support the Ministry's endeavor to keep Kenyans safe. The donation included 50 knapsack sprayers for disinfection of health facilities and public spaces, 100 pairs of heavy duty gloves and 50 face shields among others.